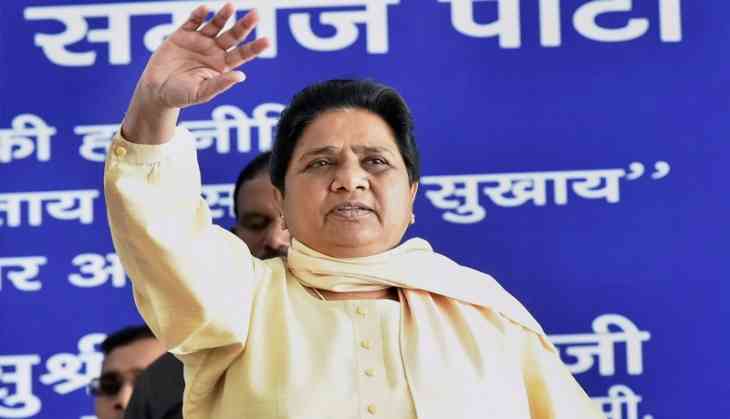 BSP's Mayawati has challenged the Election Commission's ban of 48 hours in the Supreme Court, wherein she was accused of violating the model code of conduct while rallying in UP's Saharanpur.
The Supreme Court has rejected the plea of Mayawati and refused to consider it.
The Election Commission barred the BSP supremo from making any speech, holding any rallies or campaigns and interviews for the period of 48 hours.
Supreme Court also refuses to consider BSP chief Mayawati's plea against Election Commission's ban to address public rallies for 48 hours. https://t.co/CmZspGkKze

— ANI (@ANI) April 16, 2019
On April 7, the SP-BSP-RLD alliance held its first joint rally in Saharanpur's Deoband district which has a Muslim majority and the three leaders, Akhilesh Yadav, Mayawati and Ajit Singh, shared the dais for the first time and addressed the rally ahead of the first phase of polls, which was conducted on April 11.
At the rally, Mayawati suggested the Muslim voters to not get confused while they go out to vote and "split their votes" between the Gathbandhan and the Congress. As per the Election Commission's Model Code of Conduct, appealing for votes from the communities and religions and influencing the voters is not allowed and action could be taken under the said rules.
The Election Commission had received a notice from Supreme Court regarding the action taken by the poll watchdog against the hate mongers. Today, the Chief Justice held that "It seems the Election Commission has woken up by our orders and barred various politicians from campaigning for varying timing. This makes it clear no further orders are required now."
Also read: AAP-Congress alliance still in air, as Rahul Gandhi & Arvind Kejriwal spar over words on Twitter