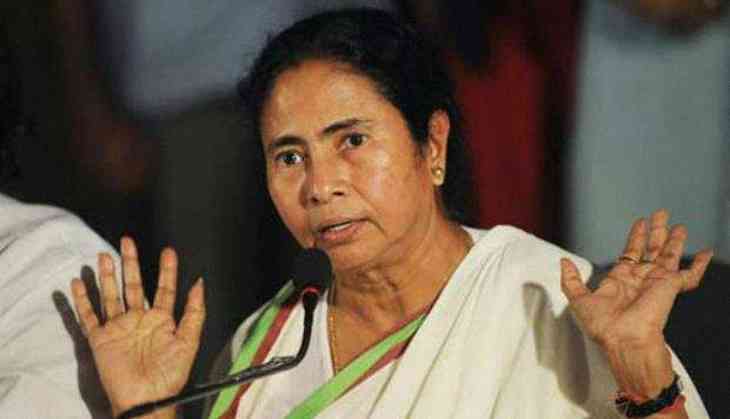 West Bengal Chief Minister and Trinamool Congress supremo Mamata Banerjee on Wednesday blasted at the Election Commission and the rival Bharatiya Janata Party after the poll campaign got cut short in the state following the violence at Amit Shah's rally.
Mamata Banerjee-led TMC and BJP has been engaged in the high voltage war of words after the clashes broke out the two groups at Amit Shah's rally. Referring to the Kolkata violence, Banerjee said that the violence that broke took place on Tuesday was worse than that took place in the aftermath of Babri Masjid demolition in 1992.
"What happened in Kolkata yesterday, this kind of ruckus didn't even happen after Babri Masjid demolition. Only I know how I kept the situation under control," she said at a press conference in Kolkata.
A statue of national icon Ishwar Chandra Vidyasagar was vandalised in the clash, on which, West Bengal CM said that it was done demolished by the saffron-clad goons brought to the state from outside by the BJP. "We have very peaceful and intellectual students, who will never demolish Vidyasagar's bust," Mamata Banerjee told media.
Mamata Banerjee alleged that there was no law and order problem in West Bengal, barring Amit Shah rallies.
"And he has the audacity to hold a press conference to threaten the Election Commission. I want to tell Modi, West Bengal is not Kashmir or Bihar or Tripura or UP. This is West Bengal, this is Bangla, you won't be able to take it under your thumb," the TMC chief said.
Mamata Banerjee alleged that the Election Commission of taking orders from Amit Shah and Narendra Modi.
"If there is a problem of violence in West Bengal than the EC should have stopped campaigning from today, but they would never do that because tomorrow there is a rally by Modi. So once his rally ends, the campaign ends? Unfair, unconstitutional, unprecedented... EC is full of RSS men," a visibly upset Mamata Banerjee said.
"What kind of democracy is this? The Supreme Court is not listening to us. The Election Commission is listening to BJP. Where will we go? Where will our people go?"
The poll body has put curtains on an election campaign in West Bengal's 9 constituencies from Thursday (today) 10 PM, in awake of violence that broke out in Amit Shah's rally.