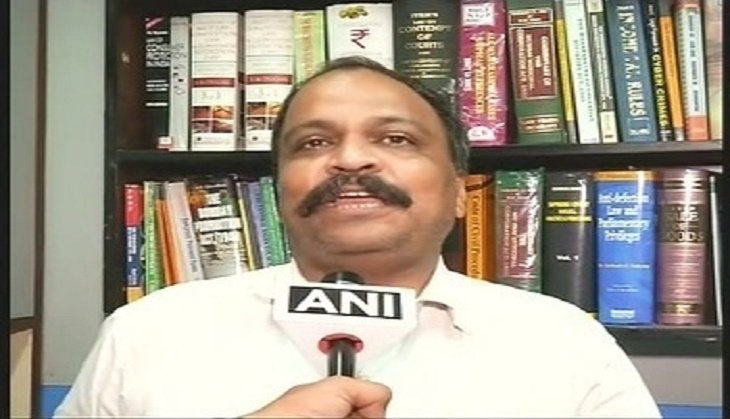 With former Anti-Terrorism Squad (ATS) chief KP Raghuvanshi saying that he stood by his finding in the 2006 Malegaon blast case, defence lawyer Sanjiv Punalekar on 22 April slammed Raghuvanshi and Karkare (Hemant) and said that they were merely ATS chiefs and had acted as scourges of the political masters.
"Home minister RR Patil and Abha Patil, who were acting on the instructions of Sharad Pawar, were giving direct instructions to these police officers and they were doing (following). Karkare and Raghuvanshi were acting as scourges of the political masters. They allowed their positions to be misused. So, as on date Raghuvanshi may be defending, but these officers are to be punished and they should be punished very severely," said Punalekar 
Earlier in the day, Raghuvanshi said, "I stand by my finding in the 2006 Malegaon blast case. I stand by whatever I said earlier in this regard."
Reacting sharply to Raghuvanshi's stand, Punalekar said, "Raghuvanshi may say that, but you may realise that in the 2008 Malegaon blast, the accused were tormented and tortured. Sadhvi Pragaya Singh Thakur, Col. Purohit and Chaturvedi, all of them were tortured. And, the set of officers who tortured them, whether it was Rajan Ghule or Arun Khanvilkar or Sachin Kadam, were the same officers who had tortured Santosh Bagade, and the same people are coming in the 2006 blast. So, I have no hesitation in saying that in the 2006 Malegaon case, those nine Muslims were innocent and were implicated."
The nine men - Noorul Huda, Shabbir Ahmed, Raees Ahmed, Salman Farsi, Farogh Magdumi, Shaikh Mohammed Ali, Asif Khan, Mohammed Zahid and Abrar Ahmed - were arrested in 2006 for the Malegaon blasts that killed 37 and injured over 100. In November 2011, they were granted bail.
"The National Investigation Agency (NIA) has also played a role in that, so I am totally opposed to the faulty decision of the NIA and the ATS," he added.
When asked whether Karkare's death was pre-planned, he said: "Two-three political statements are coming. Digvijay Singh's statement is completely bogus. The attack was done by Pakistan with the help of some Marathi speaking Muslims of Maharashtra. This point was not investigated by the then NCP Government at all. Second statement is made by the Union Minister of State for Home, saying this was the case in which NIA was misused."
"NIA officers, whether it is Sharad Kumar or Arvind Digvijay Negi, these are the people who are very much in service, why disciplinary action was not taken against them," he sought to know.
"If they had allowed themselves to be misused by the Congress Party, then they should be dismissed from the service. As on date, both the BJP and the Congress are playing politics, which is a frank opinion of the accused, who were trapped in the 2006 and 2008 Malegaon blasts," he said. 
-ANI