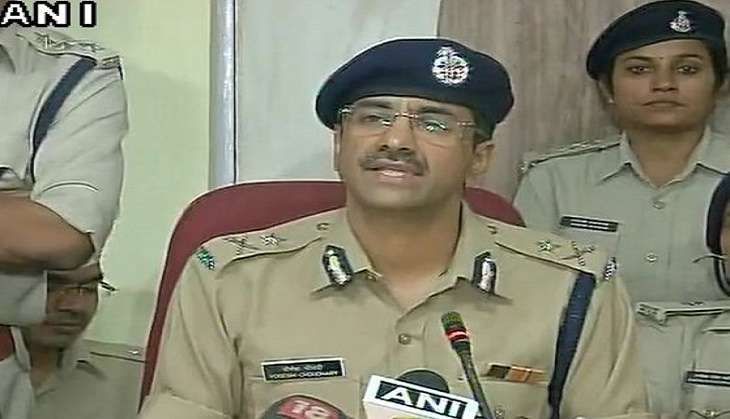 The Madhya Pradesh Police, on 31 October, defended its action to open fire on the eight Students Islamic Movement of India (SIMI) activists who broke out of Bhopal Central Jail early this morning.
The police asserted that the escapees were neutralised in 'retaliatory' fire, adding that the suspects have been continuously perpetrating serious offences and also killed police constables in 2008 and 2011.
Bhopal Inspector General of Police Yogesh Choudhary stated all the eight SIMI activists were killed in cross-firing and had a track record of being involved in serious crimes before.
"We garnered all possible resources and launched search and patrol parties after we got intelligence that around 7-8 people were seen by locals. It was difficult to locate them as the unequal terrain was a disadvantage, but soon our team was fired upon when we challenged the suspects," he said.
Following the encounter, all eight suspects were found dead and weapons including knives and local-made pistols were also recovered from them.
Talking about the row over the unverified encounter video that has now become viral where the cops are seen opening fire on the escapees, the top cop said that they will have to look at the veracity of the video.
"It was a case of open environment and we will take all matters in consideration as the probe progresses. It is part of our investigation to figure out how they procured weapons after they escaped prison as 3 of our personnel were injured with sharp weapons," he added.
Choudhary further stated that it is a matter of investigation to ascertain if they received help from outside to escape.
Earlier today, asserting that he was massively relieved after the eight SIMI activists who broke out of Bhopal Central Jail early this morning were neutralised, Madhya Pradesh Chief Minister Shivraj Singh Chouhan stated that all those responsible for the escaping of the prisoners would not be spared.
--ANI
Also read:Madhya Pradesh: Ex-CM Babulal Gaur demands shoot at sight action for terrorists
Also read:Subramanian Swamy snubs Digvijay Singh, says he lost mental balance after second marriage