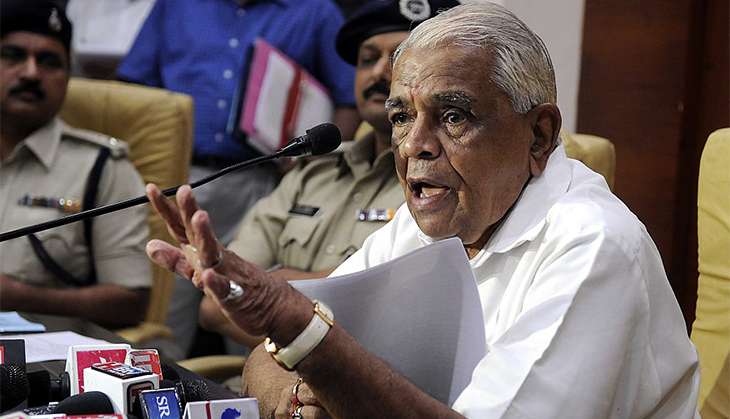 Former Madhya Pradesh chief minister Babulal Gaur, on 31 October, demanded shoot at sight action against the terrorists and said that since the judicial process takes a long time to give justice, it gives an opportunity to the terrorists and terror organisations to become stronger.
The statement came in the wake of the prison break by eight SIMI terrorists, who were today neutralised by the police.
"There is a need to change the law so that the police can shoot the perpetrators directly as they pose danger to the society. The court trials for terrorists should be closed. There should be shoot at sight action for people like these," Gaur said.
Hailing the valour and bravery of the Madhya Pradesh Police who took prompt action to kill the eight SIMI terrorists, Gaur asked the Shivraj Singh Chouhan government to give bravery medals to the officers.
The eight SIMI terrorists, who were killed had escaped from the Bhopal Central Jail, earlier this morning.
The SIMI terrorists escaped from the jail at around 2:00 a.m. after killing a security guard and scaling the prison wall using bedsheets.
They were cornered and gunned down 10 km away from the prison in the city outskirts in a joint operation by the city police, counter terrorist group (CTG) and ATS team.
The Union Home Ministry has asked the Madhya Pradesh government to send a detailed report about the jail break.
--With ANI inputs
Also read: 8 SIMI terrorists escape from Bhopal central jail murdering 1 security guard