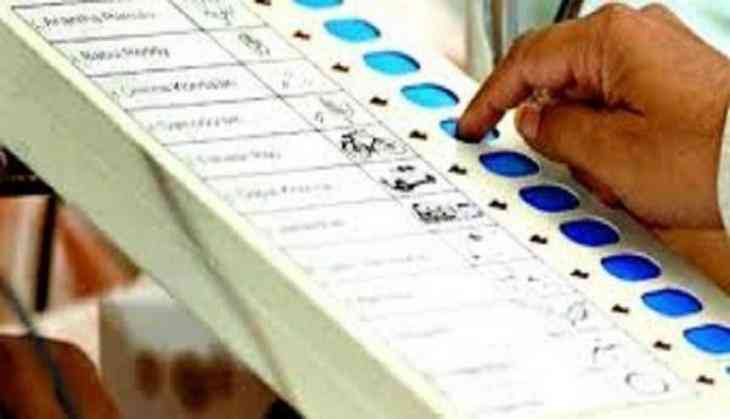 The polling in Madhya Pradesh began this morning at the 230 constituencies across the state with around 2,899 candidates in fray, but faulty EVM's have been reported from some constituencies.
The Electronic Voting Machine and the Voter Verifiable Paper Audit Trail (VVPAT) malfunctioning have been reported which has temporarily stalled the voting process in certain constituencies.
In Mohana booth number 55, the EVM stopped working as soon as it started and none of the voter have been able to cast their votes. In Ujjain, two faulty EVM's were replaced after several errors appeared in the machine. It was in Alirajpur, where a total of 11 VVPAT were found faulty and hence were replaced later on.
News Agency ANI had earlier tweeted saying, "EVM is not working at polling booth number 178 in Dabra,Gwalior district," and the machine was then repaired. Bhind Vidhan Sabha polling booth numbers 72 and 132, Gohad Vidhan Sabha booth number 114, Village Kakradra Kurd Pooling booth 209 were some the places where the EVM's were not working.
Violence has been reported from Jhapdi Padla village in Sendhwa constituency, where two persons were set on fire and a case has been registered under certain section by the police, and locals have even resorted to violent activities as they fired upon the police.
The Madhya Pradesh and Mizoram are voting today in the assembly election which will seal the fate of Congress and the BJP, as the spill over effect might be seen in the next years general election 2019.
Also read: Madhya Pradesh Election 2018: Shocking! Over 750 candidates out of 2,716 nominees are from criminal
#UPDATE The EVM at polling booth number 178 in Dabra is now working #MadhyaPradeshElections2018 https://t.co/Iz6g9qB3I3

— ANI (@ANI) November 28, 2018