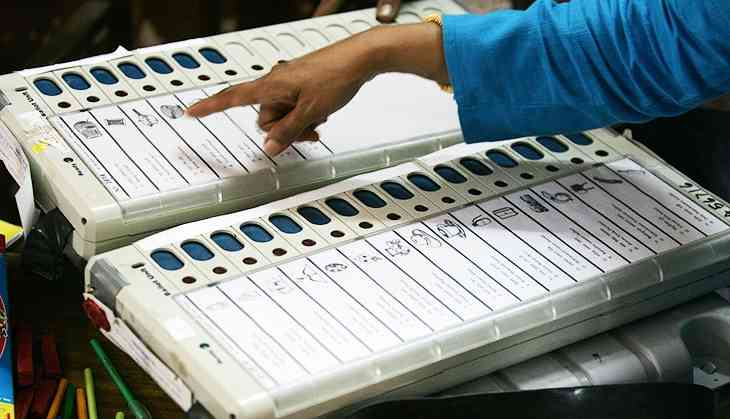 Creating a bizarre situation in Uttar Pradesh's Bulandshahr, a Bahujan Samaj Party supporter accidentally voted for the BJP and later on chopped off his finger in the second phase of polling.
Pawan Kumar, a supporter of the Mayawati led BSP, wanted to cast his vote for the party but instead he pressed the BJP's button. The Dalit youth, who is 25 years old felt frustrated after the incident and the error in voting led to the chopping off his finger, as he couldn't control the out burst of emotions.
Pawan, the BSP supporter wanted to vote for Yogesh Sharma, but ended up voting for Bhola Singh.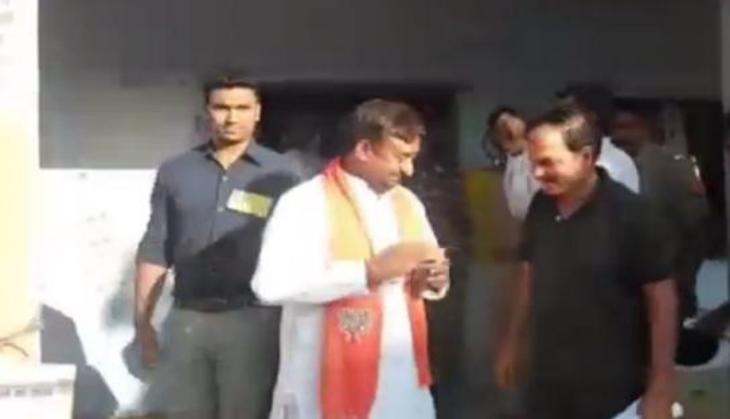 Bhola Singh in Bulandshahr
The battle in Bulandshahr is bettwen the sitting BJP MP Bhola Singh and the SP-BSP-RLD supported candidate Yogesh Verma. Bhola Singh was found guilty of breaching the model code of conduct while he went to vote and carried the scarf which had the BJP's symbol on it inside the polling booth. Singh was taken into 'house arrest' for 24 hours after an oder by the District Magistrate.
Kumar, after he cut off his finger, was rushed to the hospital for further treatment and he was released thereafter the treatment as complete. The video of the incident is getting viral on the social media after Kumar released the video.
Lok Sabha polls in Uttar Pradesh will take place in all seven phases and the two phases have now been completed which comprised of 16 seats. The Budelkhand region and the Eastern UP will now be voting from April 23 in the third phase.
Also read: 'Congress-JDS vote bank in Bagalkot or Balakot?' PM Modi jabs Opposition in Karnataka