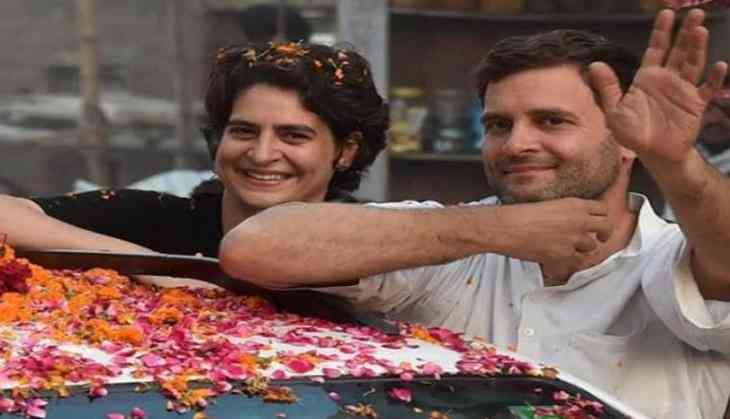 Ahead of forthcoming Lok Sabah elections, the Congress party is all set to roll out a road map and strategy at Congress Working Committee (CWC) from Prime Minister Narendra Modi's home turf Gujarat. The Congress is all set to kick-start its campaign for the Lok Sabha elections from Ahmedabad and to give a final shape to the party's election strategy.
The meeting is expected to send an "oust NDA (National Democratic Alliance)" message to the party cadre. Congress General Secretary for east UP and star campaigner, Priyanka Gandhi Vadra, will deliver her debut speech. Priyanka Gandhi Vadra has been given the charge of the party's fortune in 41 constituencies of Uttar Pradesh, will address the CWC for the first time.
The day-long meeting of the Congress' highest decision-making body will hold talks about the critical issues of unemployment, agrarian distress, price rise, Rafale jet fighter deal, alleged banks fraud---Vijay Mallya, Nirav Modi and Mehul Choksi and the implementation of the Goods and Services Tax (GST).
The CWC will be followed by a public meeting at Trimandir in Adalaj, Gandhinagar where Patidhar leader Hardik Patel will join the Congress. According to sources within the party said Hardik Patel is likely to be fielded from the Jamnagar Lok Sabha seat in Gujarat.
"There are serious and very basic fundamental livelihood issues – there is farm distress, demonetisation; there is the issue of how badly GST has been implemented in order to destroy small and medium businesses. How MGNREGA programmes have been completely subverted," Congress leader Jairam Ramesh told media in New Delhi on Monday when asked about the CWC agenda.
Also read: 'Masood Azhar ji,' utters Rahul Gandhi to attack PM Modi; Congress loves terrorists, says BJP