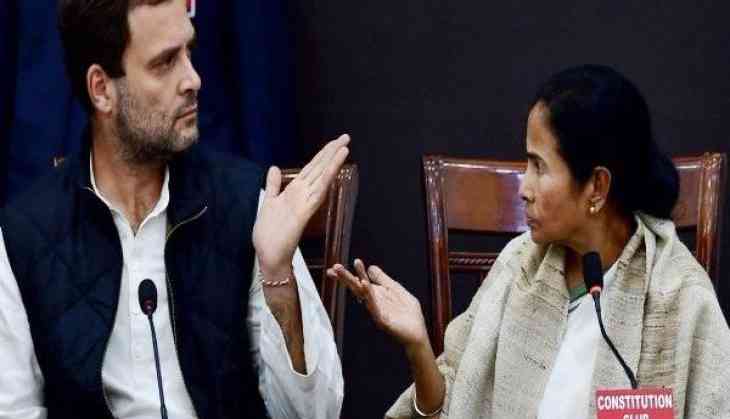 Rahul Gandhi and Mamata Banerjee
As the Opposition is busy stitching alliances across the country to puncture the BJP's juggernaut, Congress president Rahul Gandhi has asked its party to go solo in West Bengal, ending the speculations of Congress-TMC alliance.
After displaying a unity in the Opposition parties and Congress becoming a fulcrum of the non-BJP parties, TMC chief Mamata Banerjee and Congress are not contesting the Lok Sabha polls together, although both parties have been sharing the same stage and agenda to defeat the BJP.
BJP is progressing towards the target of 22 seats and Amit Shah is in full swing to hold Rath Yatra's in the state, which got a Judicial break from the Calcutta High Court. Now, the Communist Party of India (Marxist) require a new transformation to become a major player otherwise the contest will be a triangular one, including the BJP, TMC and Congress.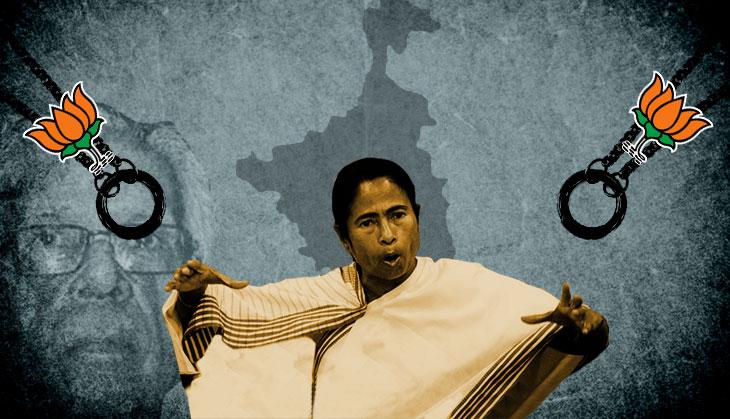 Mamata Banerjee
The West Bengal Pradesh Congress Committee chief is expected to organize a mass rally in the presence of Rahul Gandhi in February and a final date is yet to be announced. Until now, the Congress party will be contesting the election solo and TMC will be its biggest opposition.
As of now, there is no alliance or Mahagathbandhan in West Bengal and all parties are going alone in the battleground for the 42 seats, which will be at stake in Bengal.
TMC leader and minister in West Bengal government Subrata Mukherjee has said that there is no plan for a pre-poll alliance with Congress but said, "party would keep all post-poll options open."
Also read: Subramanian Swamy attacks Shaktikanta Das, says the new RBI Governor is 'highly corrupt'