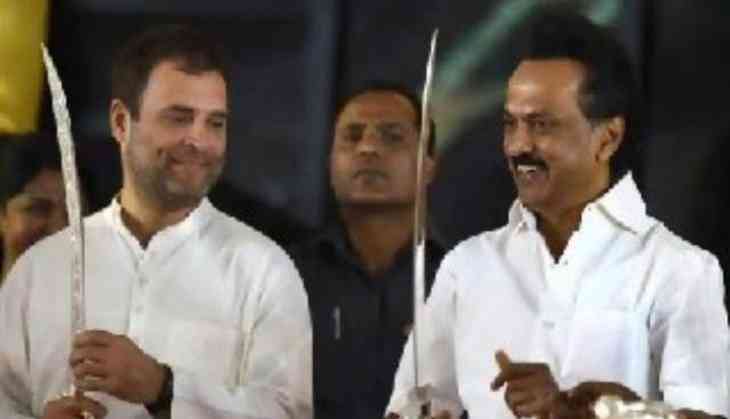 Rahul Gandhi and MK Stalin
In the alliance season ahead of the Lok Sabha polls, the BJP has mounted its way to the South by aligning with the AIADMK and now, Rahul Gandhi is all set to announce its poll pact with the DMK.
The Congress is set to get 9 or 10 seats in the alliance pact as the DMK will be in grand alliance with 7 other party's which include CPI, CPM, Vaiko's DMDK, Muslim league, Viduthalai Chiruthaikal Katchi, one Kongu party.
MK Stalin's party is set to contest on 20 to 25 seats and the rest of the seats are bound to go to the alliance partners. As per reports, the Congress wanted to contest on 11 seats but the DMK was adamant with 7.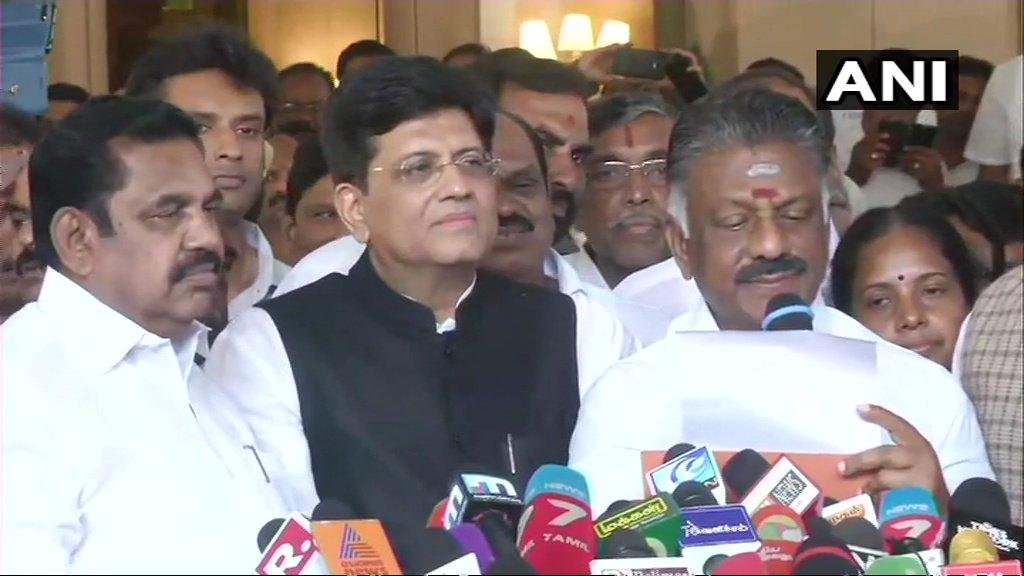 BJP-AIADMK alliance announced yesterday
Rajya Sabha MP and DMK leader Kanimozhi had earlier met Rahul Gandhi to finalize the seat-sharing deal and come upon a consensus ahead of the 2019 elections.
A source of NDTV said, "DMK RS MP Kanimozhi had met Congress President Rahul Gandhi on Monday morning and proposed 9+1 seat sharing formula between DMK and the Congress."
Tamil Nadu and Puducherry hold 40 seats in combined and can be a deciding factor upon any party's fortune to hold a grip at the Centre and form a stable government. With the departure of two stalwart politicians of the state, J Jayalalitha and M Karunanidhi, a political vacuum has risen in the state.
Earlier, Union Minister Piyush Goyal while announcing the pact between BJP-AIADMK said, "The alliance will contest the Tamil Nadu elections under the leadership of the AIADMK and the national elections in the name of Prime Minister Narendra Modi."
Also read: Gateway to South: BJP announces alliance with AIADMK for 2019 polls, say, 'will sweep elections'