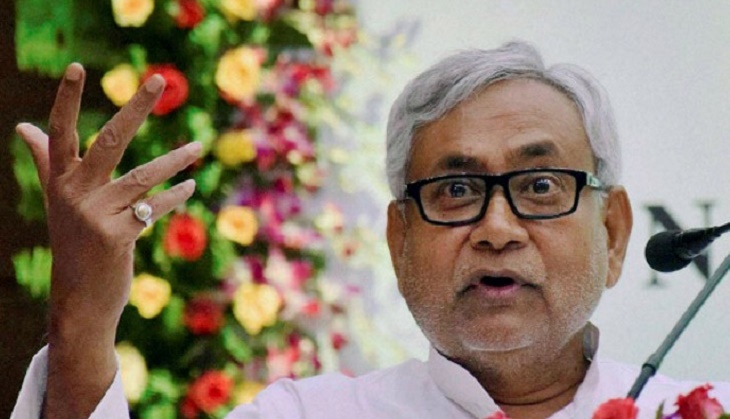 On 15 May, the Lok Janshakti Party (LJP) slammed Bihar Chief Minister Nitish Kumar over the "deteriorating law and order in the state". The party also demanded that the CM step down from his post.
"Going by the present situation now, I think jungle raj is the right term to be used now. Nobody is safe in the state, not even the journalists," LJP leader Chirag Paswan told ANI.
"Our party demands that President's rule should be implemented in the state.I don't know for how many more murders the state government and the chief minister will wait to take cognisance. Either he should act or resign," Paswan said.
Also Read: BJP demands CBI probe in journalist Ranjan Rajdeo's murder
On 14 May, Chirag's father and Union Minister for Consumer Affairs Ram Vilas Paswan launched a tirade against the JD(U) government in Bihar and said that the law and order situation in the state is not going to improve until Nitish Kumar remains Chief Minister.
ANI quoted Paswasn as saying, "Not even a single person will be punished in the road rage incident of Gaya. Yesterday, I gave a full report to President Pranab Mukherjee. We have been demanding for President's rule in the state for last three months. We have also been demanding a CBI probe in all these incidents."
"A delegation led by Chirag Paswan met the Bihar Governor. Till the time this JD (U) Government stays in Bihar and Nitish Kumar stays as chief minister, law and order situation is not going to improve. The entire law and order has deteriorated. This is a government of rapes and murders," Paswan added.
The killing of two journalists in the last 48 hours, one in Bihar and the other in neighbouring Jharkhand, has led to another round of war of words between the BJP and the JD (U) in Bihar.
Senior Hindustan Hindi journalist, Rajdeo Ranjan, was killed in Bihar's Siwan district on the evening of 13 May by unknown assailants near the railway station. The journalist was shot from close range in the head and the neck.
In Jharkhand, Taza TV journalist Akhilesh Pratap was shot dead by unidentified people at Dewaria in Chatra district, near the panchayat secretariat of the village on 12 May.
The killing of the journalists comes days after the JD(U) courted criticism after the party's now-suspended MLC Manorama Devi's son Rocky Yadav shot dead teenager Aditya Sachdeva in Gaya for overtaking his SUV.
--ANI