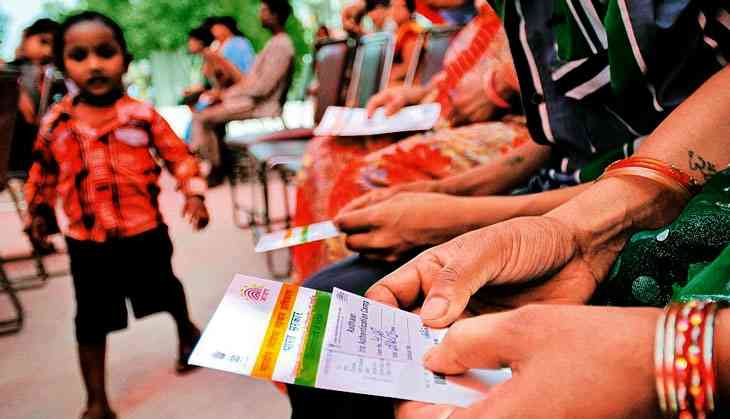 Link your Aadhaar with mobile number
As per the guidelines of Supreme Court regarding linking of Aadhaar card with mobile number, Department of Telecommunications has now given three easy steps to follow to complete cumbersome process.
In order to make re-verification process easier, the DoT has prescribed the telcos to complete the verification process at the door step for people with disability and chronic illness.
The DoT has introduced three methods to link the registered mobile numbers with Aadhar- OTP based, App based and the IVRS facility.
Speaking on the development, Communication Minister for State Manoj Sinha said: "The Aadhaar number system was designed to allow all residents of the country access to critical government services and important information that they may need from time to time. Mobile penetration is increasing rapidly in the country and the subscribers need to be provided with the ease of linking of the Aadhaar number with the mobile number."
This year, the telecom companies were told to provide users' iris or fingerprint based authentication of Aadhaar by DoT.
"The new regulations have specified that the telecom service providers must deploy iris readers for this purpose within a reasonable geographical area," the department said.
"Subscribers can verify or re-verify their mobile numbers from anywhere in the country irrespective of which service area their mobile connection belongs to," the DoT said.

Meanwhile, the Chief Minister of West Bengal has refused to link her mobile number with Aadhaar. She said: "We will not link mobile with Aadhaar. If we do not have a mobile connection for that, so be it. I challenge that I will not provide my Aadhaar number even if my connection is stopped. I don't care."
The Chief Minister said linking of Aadhaar with mobile number was a breach of right of privacy and the government was trying to intrude into people's personal life and curb their freedom.
"This means even a private conversation between a husband and a wife is going to be tapped," she said.