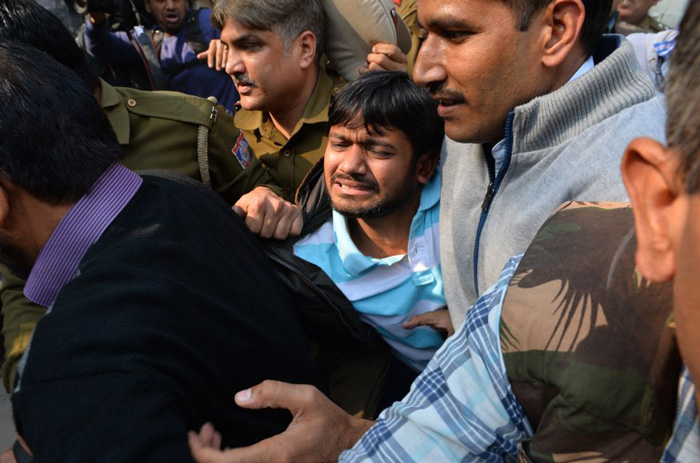 Ahead of Jawaharlal Nehru University (JNU) Students' Union president Kanhaiya Kumar's bail plea hearing, Lieutenant Governor Najeeb Jung on Tuesday ordered the removal of Kumar's counsel Rahul Mehra and appointed four lawyers.
The Delhi Police had written to the LG saying they have no confidence in the lawyers appointed by the state government and suggested four new names including Additional Solicitor General Tushar Mehta.
Mehra was appointed as Kumar's counsel by the Delhi Government and this move is likely to spark another confrontation between the Aam Aadmi Party (AAP)-led government and the LG.
Meanwhile, amid beefed up security, the Delhi High Court is set to hear the bail plea of Kanhaiya Kumar, who was arrested on sedition charges. The bail plea will be heard by Justice Pratibha Rani.
Kanhaiya had moved the bail plea on Friday after a lower court sent him to judicial custody till March 2.
Counsel Raju Ramachandra appearing for Kanhaiya had told the apex court earlier that the atmosphere of Patiala House Court is not safe for the accused and his lawyers. "The Defence lawyers are not able to perform their duty in such a hostile environment. That is why the bail application had been moved to the Supreme Court," he said.
However, the apex court asked his advocate to move the high court for bail, noting that bypassing the high court would set a wrong precedent
-ANI