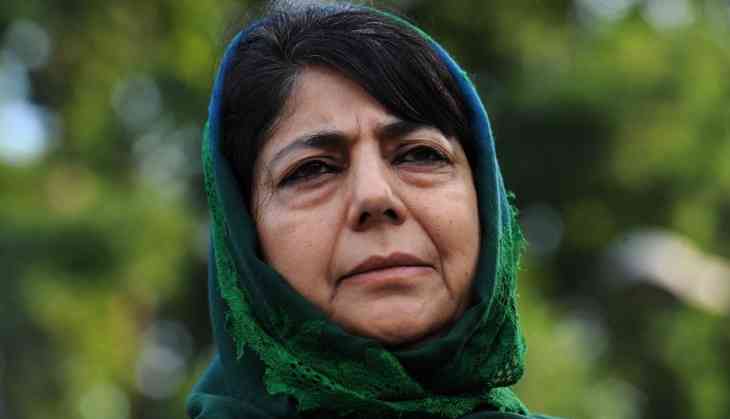 The main accused in Jammu's Kathua rape case Sanji Ram's lawyer Ankur Sharma on Wednesday called Jammu and Kashmir's CM Mehbooba Mufti a 'Jihadi CM'. The accused lawyer also said she gives 'legal immunity to cow slaughter and bovine smuggling'. Main accused in Kathua rape case, Sanji Ram's lawyer also accused Mufti of leading an "Islamo-fascist communal agenda for demographic change in Jammu's Hindu-dominated areas."
"Mehbooba Mufti is a jihadi…She gives legal immunity to cow slaughter and bovine smuggling. She refers to Gujjars and Bakarwals as tribals, who are Muslims, and says Section 188 RPC will not be invoked against them," main accused Sanji Ram's lawyer told The Indian Express. He further added that she is heading an Islamo-fascist agenda where "demographic change is a reality" and the people of one community (Bakarwals) are occupying lands in the Hindu-dominated area in Jammu.
The probe in the Kathua gangrape and murder case of an eight-year-old minor has disclosed that the motive behind the murder was to force the Bakarwals (Muslim Community) front the region. The Bakarwal girl was abducted, raped, tortured and later scrambled to death by the eight men including one juvenile.
According to the charge sheet, the key accused Sanji Ram, a retired revenue official, was against the settlement of the Bakarwals in Rasana Kootah, and Dhamyal area of Kathua district. Among other reasons was the suspicion of cow slaughter by the community leading to the brutal assault on the girl.
Also read: Aadhaar data leak: Centre lied to people on Adhaar-mobile linking; admits in front of Supreme Court