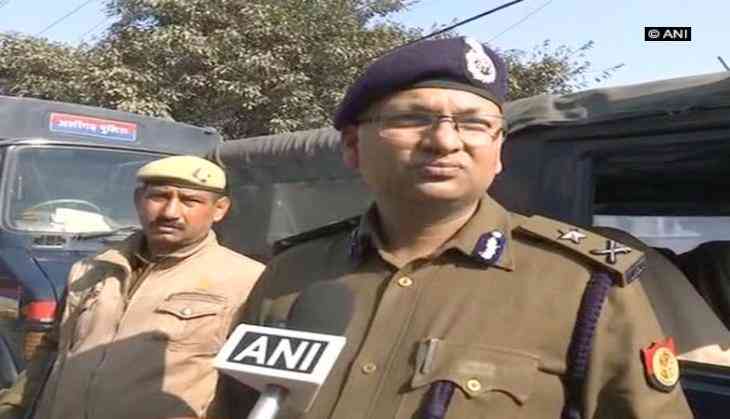 Inspector General Aligarh Range, Sanjeev Gupta on Monday said Rahul Upadhyay, whose death aggravated the rampant violence across Kasganj district, is alive.
Four people have also been arrested for spreading the rumour.
Talking with ANI, Gupta said, "Contrary to rumours spread on social media, Rahul Upadhyay is alive. We have arrested four people for spreading false rumours."
Upadhyay had allegedly died, along with another person named Chandan Gupta, in the clashes which broke out in Kasganj on Republic Day.
Angered by the rumours of Upadhyay's death, the mob staged violence over the course of three days.
On Sunday, more than 30 people were sent to jail on charges of murder and 51 others were detained by police, in connection with the violence that erupted in the vicinity.
One person died and two others were injured after a clash broke out between two communities during 'Tiranga Yatra' in the district on Republic Day.
Both the groups reportedly pelted stones and also fired bullets at each other.
--ANI