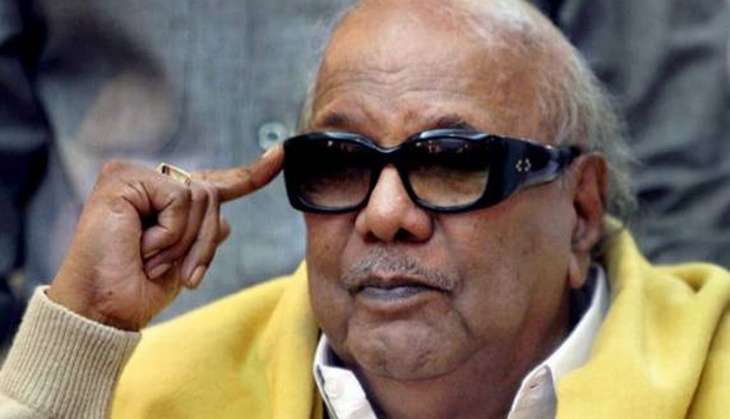 The head of Dravida Munnetra Kazagham and five-time chief minister of Tamil Nadu, Mathuvel Karunanidhi is a popular name in the country. Being associated with a lot of controversies in the past like the 2G scam ...and facing constant allegations of nepotism, the light has faded away from a few other interesting facts about the man, who is affectionately called Kalaignar.
Here are five interesting facts about Karunanidhi
1) Karunanidhi was a screenwriter and playwright for Tamil cinema and theatre. He still continues to write for Tamil Cinema. Ponnar Shankar, the last film he worked on, released in 2011. His work helped him grow as a leader of the Dravidian movement. Through his films, he attempted to portray the socialist and rationalist nature of the Dravidian movement.
2) But unlike some other Tamil Nadu political stalwarts, Karunanidhi did not shift from cinema to politics. He pursued both of them together. His involvement in state politics pre-dates his career in Tamil cinema. He started his political career at the age of 14 by participating in anti-Hindi agitations. Few years later, he would form Tamil Nadu Tamil Manavar Mandram, which was the first Dravidian student organisation.
Few years further down the line he would win his first election, entering the legislative Assembly in 1957.
Karunanidhi holds the record of not losing a single election since then.
3) Karunanidhi is a self-proclaimed atheist and is pretty outspoken about his atheism. About the Ram Setu he once said, "Some say there was a person over 1.7 million years ago. His name was Rama. Do not touch the bridge (Ramar Sethu) constructed by him. Who is this Rama? From which engineering college did he graduate? Is there any proof for this?"
4) He is also known to be an LTTE sympathiser. In an interview to NDTV, he called Prabhakaran "a very good friend". The Jain Commission formed to investigate into Rajiv Gandhi's assassination also indicted him of having abetted the Tamil Tigers.
5) He founded Murosoli at the age of 14 which grew into DMK's official newspaper. His family also owns Sun TV group, one of Tamil Nadu's biggest media organisation.