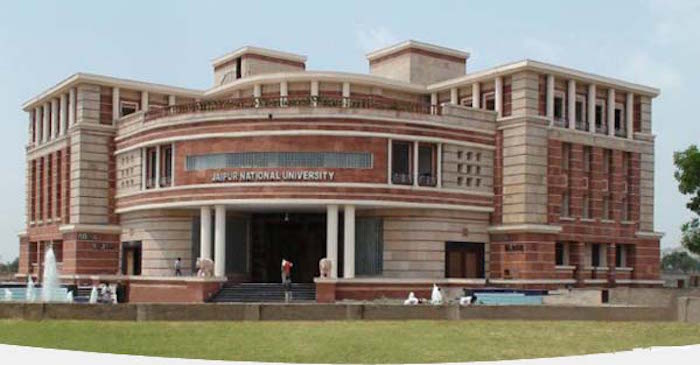 Almost half a dozen students were injured when police lathi-charged students after a scuffle broke out in Jaipur University on Friday.
Following the protest over Jawaharlal Nehru University (JNU) anti-nationalism row, protesting Akhil Bharatiya Vidyarthi Parishad (ABVP) and National Students' Union of India (NSUI) student members clashed with each other inside the campus.
Notably, ABVP is the student wing of the Bharatiya Janta Party and NSUI of the Congress.
In the wake of JNU issue, student bodies have been protesting in the university since the last five days. NSUI, under the aegis of spokesperson Narsi Kirad, took out a rally on the university campus which concluded near the main gate of the university. At the same time around noon, ABVP also staged a demonstration. Both the party workers gathered outside the main gate and started raising slogans against each other.
However, the clash took a violent turn when students got into a brawl. ABVP's Shankar Gora and NSUI's Kirad attacked each other and even threw ink at each other. The police had to lathi charge the protesting students to disperse the infuriated crowd. The agitated students threw ink on police inspector Hemendra Sharma and a constable.
Demanding justice, NSUI staged a demonstration outside the university's main gate. Lending support to the students, Congress spokesperson for the state Archana Sharma and district party president Pratap Singh also joined the protest and criticised the attack on NSUI students.