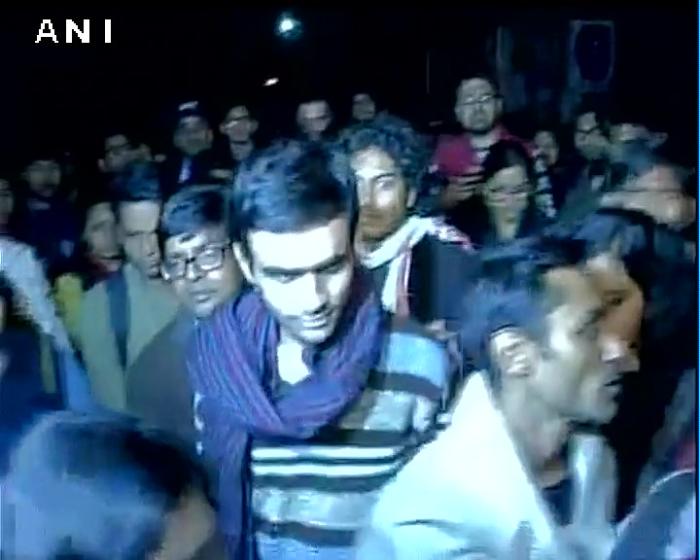 JNU authorities are contemplating the rustication of Kanhaiya Kumar, Umar Khalid, Anirban Bhattacharya and two other students for their role in the 9 February protests against the hanging of Parliament attack convict Afzal Guru and issued a showcause notice to them and to 18 other students to explain why they violated university rules and discipline.
However, a final decision will be made only after vice chancellor M Jagadesh Kumar and chief proctor A Dimri go through the report on the incident filed by a top level inquiry committee, according to The Economic Times.
Kanhaiya Kumar, Umar Khalid and Anirban Bhattacharya were arrested and charged with sedition for allegedly raising anti-national slogans at the protests. While Kanhaiya is now out on bail, the other two are still in judicial custody.
On 11 March, the university had revoked the academic suspension of eight students, including Kanhaiya, Umar and Anirban, after the inquiry committee submitted its report.