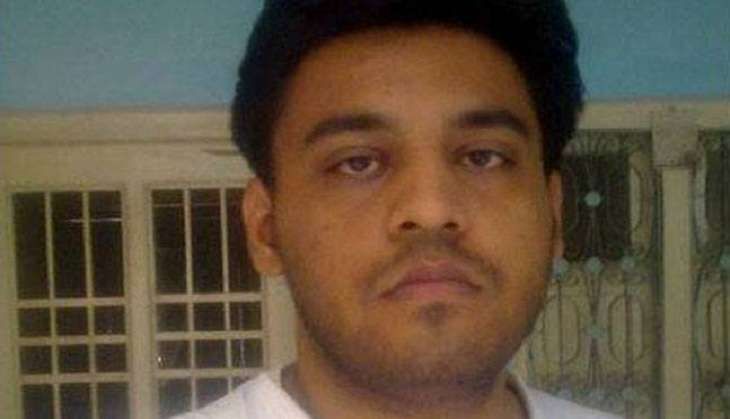 Amid the ongoing search for missing Jawaharal Nehru University student Najeeb Ahmed, and the protests surrounding the incident, an ABVP activist from JNU has alleged that he has received a threat letter.
Saurabh Sharma, former general secretary of the JNU students union, on 20 October claimed that a threat letter was delivered to his room in Jhelum Boys Hostel.
"I got the letter .... which cited incidents in West Bengal and asked me how dare I touched a Muslim boy. It also said that irrespective of whether Najeeb (Ahmed) returns or not, I will be cut into pieces," Sharma said.
Najeeb Ahmed, a Biotechnology student, went missing after a brawl at his hostel on 14 October.
Also read - JNU VC walks free; Rajnath Singh calls for special team to trace missing student Najeeb Ahmed
The Left-linked All India Students Association has alleged that before he vanished, Ahmed was beaten up by activists of the Akhil Bharatiya Vidyarthi Parishad or ABVP, which is linked to the ruling BJP.
In the letter sent by one Shahid Khan through Speed Post, Sharma is threatened of dire consequences. "Saurabh Sharma, Hope this letter finds you at least in a condition where you can read. As our boys are already looking for you to cut into pieces. Looks like you haven't taken any lessons from the recent Bengal attacks where our boys are thrashing people of your community into pieces," the letter said.
Also read - JNU student missing: Fact, fiction, politics behind Najeeb Ahmed's curious disappearance
"How dare you touch a Muslim boy. Najib Ahmed wapas 'mile na mile' but we will find you and burn down the whole ABVP and JNU. Wait till that time comes!," it added.
Sharma was the complainant of the controversial 9 February event on JNU campus against hanging of Parliament attack convict Afzal Guru during which anti-national slogans were allegedly raised.
--PTI