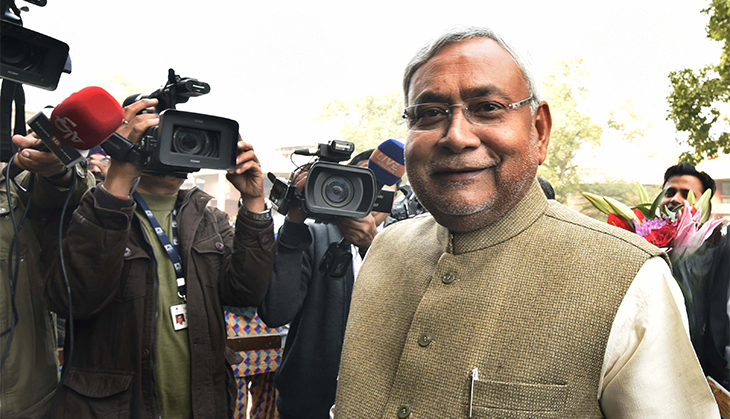 The JD(U) led by Bihar chief minister Nitish Kumar has applied to the Election Commission to change its party symbol, a horizontal arrow.
The request made by JD(U) Rajya Sabha MPs KC Tyagi and RCP Singh is apparently in accordance with the party's national ambitions since it won the elections in Bihar last year and plans to contest the Uttar Pradesh elections next year.
They contend that party's current symbol is too similar to the bow and arrow symbols of the Shiv Sena and Jharkhand Mukti Morcha, according to The Economic Times.
"We realised the gravity of the problem during the Bihar polls when one of our candidates lost, while the Sena candidate contesting against him got 72,000 votes though that party does not have any presence in the state," said a JD(U) leader.
The JD(U) is in talks with parties like the RLD and JVM for a merger. The merged parties will be led by Nitish Kumar, though the name of the merged party will only be decided after national council meetings, and then intimated to the EC.
However, the JD(U) has already begun the process of acquiring a new symbol for the new party.