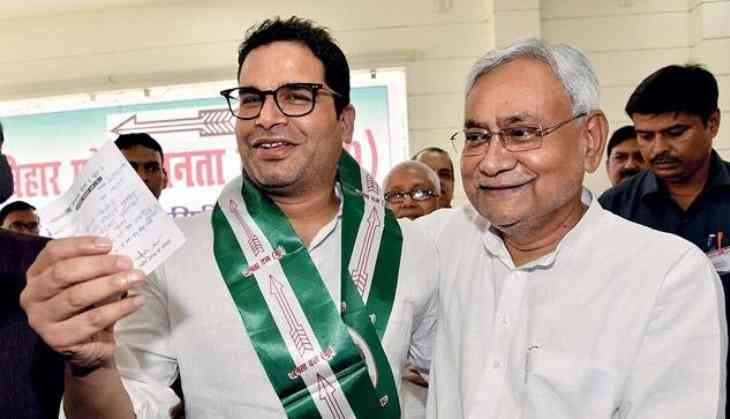 Reports were that West Bengal CM Mamata Banerjee has signed political strategist Prashant Kishor to deal with the rise of BJP in the state. Now JD(U) has finally disowned political activist Prashant Kishore who is going to help Mamata Banerjee in the West Bengal elections to stop BJP's raising in the state.
Kishor, who is the member of ruling JD(U) in Bihar recently met Trinamool Congress Cheif and reports are that after the meeting Kishor had agreed to work with TMC in West Bengal. JD(U) spokesperson Ajay Alok totally distanced the party from the political activist.
"As an official spokesperson of JD(U), I am telling you that the party has no knowledge about it. Anyway, what has JD(U) got to do with what Prashant Kishor is doing personally? Bihar Chief Minister Nitish Kumar has already said that he came to us as an activist. Now, if he is not interested in being an activist, what should we do?" Ajay Alok told ANI.
"We have got nothing to do with it. The best person to speak on it will be Prashant Kishor himself," he added to his statement.
When Ajay Alok was asked that Prashant Kishor joined JD(U) and he has always been considered as the second position after Bihar CM Nitish Kumar. Alok respond to it said, "There is no such hierarchy in our party. We have the national president and after that, there are members and officials of the party. He is also one of the party officials."
However, JD(U) has denied taking any action against him and said that no one knows the whole matter. "Action for what? First, let us know what the matter is. That is why I am saying that you should ask it to Prashant Kishor instead," Alok said.
Let us tell you that Kishor is the same person who assisted Narendra Modi's election campaign in 2014 that ended up BJP winning the majority of seats.
Also Read - Four militants killed in an encounter with security forces in J&K's Pulwama district