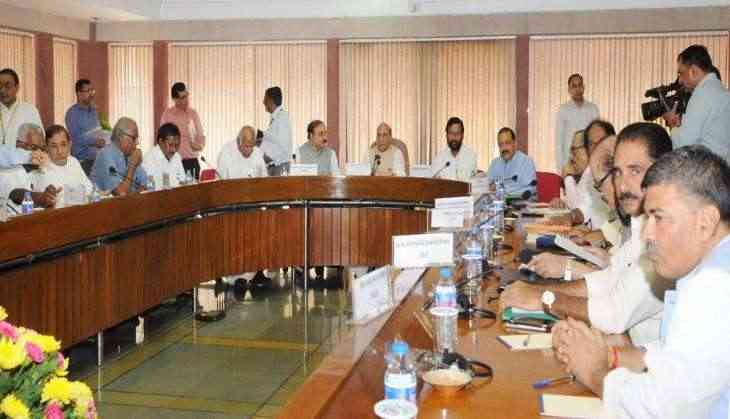 District Election Officer Farooq Ahmad Lone has held a meeting with representatives of various political parties and briefed them about the guidelines for the 9 April, 2017 bypoll to the Srinagar Lok Sabha constituency.
During the meeting 11 March, 2017, the implementation of the model code of conduct, scrutinising advertisement by political parties, media monitoring, expenditure monitoring, maintenance of shadow observation register and permission for conduct of public rallies were discussed, an official spokesman said 12 March, 2017.
Lone urged the political parties to cooperate with the administration in ensuring smooth, free and fair elections and advised them not to indulge in any defamatory personal remarks or issue any provocative statements which would vitiate the law and order scenario.
He asked them to ensure that contesting candidates open separate bank accounts for election expenditure and stressed on strict implantation of the Election Commission guidelines.
The meeting also discussed feasibility of designating polling stations and participants were asked to file objections, if any, by 13 March, 2017, the spokesman said.
The Election Commission had on 9 March, 2017 announced the schedule for by-election to Srinagar and Anantnag Lok Sabha constituencies in Kashmir.
The polling for these seats would be held on 9 April, 2017 and 12 April, 2017, respectively.
The Anantnag seat fell vacant in June, 2016 after Chief Minister Mehbooba Mufti won the assembly polls and resigned from the Lok Sabha.
The Srinagar Lok Sabha seat was vacated by former PDP leader Tariq Hamid Karra who had resigned in protest against alleged "brutalities" on protesters in the valley.
-ANI