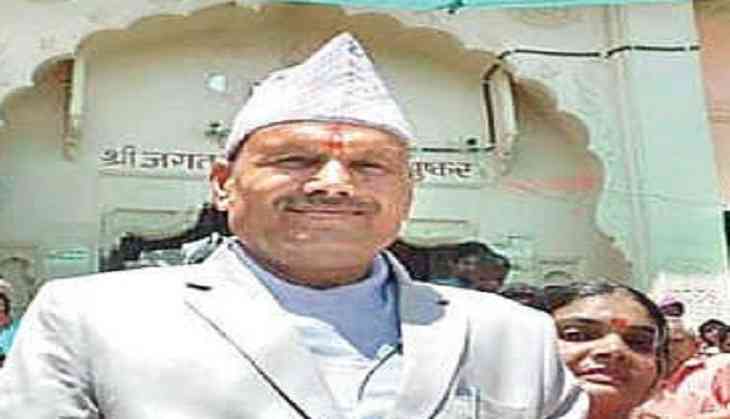 In a major embarrassment to the Rajasthan police, a wanted criminal, posing as a political and cultural advisor to Nepal Vice President, managed to get State guest facilities from the police and district administration in the district headquarter Sikar. Not only this, he went around Sikar district covering nine police station areas while the police kept vigil giving him round the clock security and other VIP facilities. He even addressed a press conference in the city.
"We have filed a case against Mahaveer Prasad Tordi at Kotwali police station on Tuesday after his claims were found to be misleading," the police in Sikar said. "Tordi, through an email, had informed us that he was the political and cultural advisor of Nepal's Vice President and thus was entitled to be a State guest. We received the email on July 28 following which arrangements were made for his stay on July 30," police informed.
"Later when we verified his claim, it was found that the General Administration Department (GAD) had not released any order in this regard," ASP Sikar, Tejpal Singh said. Deputy Chief Protocol Officer, General Administration Department (GAD), Rajeev Jain said, "We have not issued any orders for providing state guest facilities to Torrid on the mentioned date"
Station House Officer (SHO) of Karni Vihar police station in Jaipur confirmed that Tordi was a listed criminal. "There are over a dozen cases including that of rape, molestation, dowry, attempt to murder and land grabbing registered against Tordi with Karni Vihar police station. FIRs have filed against him for such acts in other police stations in Jaipur city," said the police official.
ADG seeks factual report
The police headquarters have taken the matter seriously. Additional General of Police (Intelligence) UR Sahu has sought a factual report in the matter. Meanwhile, the Sikar police officials will meet officials of the General Administration Department to inquire into the issue. "We are investigating the case and then only we will come to know that the letter sent to Sikar police is fake or not," said Hemant Priyadarshi, IG, Jaipur Range.
State Guest in Ajmer too
On July 23, Tordi along with his family, visited Ajmer and availed all VIP facilities as a State guest. In Ajmer he visited the holy township of Pushkar and other places.
Met Ministers and Police officials
Records indicate that Mahveer Prasad Tordi has been meeting ministers and senior officials, including the former DGP of the State, despite being a wanted criminal. eom