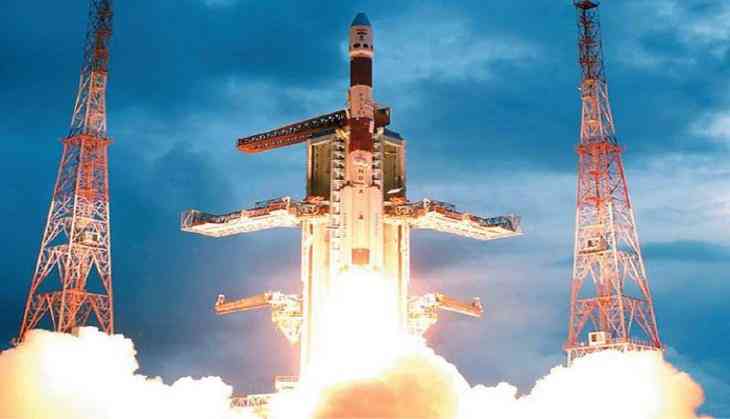 ISRO launched Cartosat-2 series (ANI)
The Indian Space Research Organisation (ISRO) has set another record on 23 June 2017 by launching 712 kg Cartosat-2 series satellite for earth observation along with 30 co-passenger satellites together weighing about 243 kg at lift-off into a 505 km polar Sun Synchronous Orbit with its rocket Polar Satellite Launch Vehicle (PSLV-C38).
The Satellite was launched from the First Launch Pad of Satish Dhawan Space Centre (SDSC) SHAR, Sriharikota onboard ISRO's Polar Satellite Launch Vehicle (PSLV-38).
The mission seems to be important for Tamil Nadu because one of the satellites has been developed by the students of a university in Kanyakumari district. The NIUSAT nano-satellite was developed by Noorul Islam University. NUISAT will help in crop monitoring and disaster management.

Important facts related to ISRO's recent launch:

- The co-passenger satellites comprise 30 nano satellites from India and 14 other countries - Austria, Belgium, Chile, Czech Republic, Finland, France, Germany, Italy, Japan, Latvia, Lithuania, Slovakia, United Kingdom, and the United States of America.
- The Cartosat-2 series satellite being carried by the PSLV-C38 is a remote sensing satellite similar to the earlier five satellites of the Cartosat-2 series.
- Scientists say the Cartosat-2 will orbit the earth from 500 km above, and will be capable of counting the number of army tanks parked in hostile territories.
- This mission is significant because according to ISRO chairman Dr AS Kiran Kumar, the existing satellites are not enough to meet even nominal requirement of high resolution data for developmental activities.
- The imagery sent by the Cartosat-2 series satellite will be useful for cartographic application, urban and rural applications, coastal land use and regulation, utility management like road network monitoring, water distribution, creation of land use maps, change detection to bring out geographical and manmade features and various other Land Information System (LIS) as well as Geographical Information System (GIS) applications.
- As per ISRO, after its injection into a 505 km polar Sun Synchronous Orbit by PSLV-C38, the Cartosat-2 series satellite will be brought to operational configuration, following which it is expected to begin providing regular remote sensing services using its Panchromatic and Multispectral cameraas.
- This is the seventeenth flight of PSLV in 'XL' configuration (with the use of solid strap-on motors)
In another recent achievement for ISRO, 'Mangalyaan' completed its 1000 Earth days in Martian Orbit on 20 June 2017.