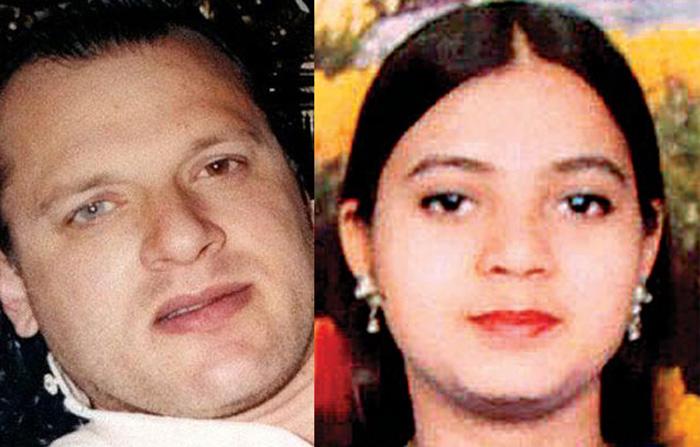 On 11 February, the third day of his deposition before a Mumbai Court, David Coleman Headley revealed that Ishrat Jahan was a suicide bomber with the Laskhar-eTaiba.
While a CBI and an SIT investigation has revealed that Jahan was killed in a fake encounter by a team of Gujarat police, led by DG Vanzara, Gujarat police have maintained that she was on a mission to assassinate then Gujarat chief minister Narendra Modi. The row over her death is bound to escalate with Headley's claims. The row over her death is bound to escalate with Headley's claims.
Headley, who has turned approver in the case, has made a number of startling revelations over the last few days - including nailing the role of the Pakistan ISI in the 26 November 2008 terror attacks in Mumbai. Headley said that Pakistan's Inter Services Intelligence sent him money to spy on India and identify terror targets.
Here is a look at his statements on 11 February:
I opened an office in Mumbai's Tardeo AC market area on 14 September, 2006.
On 11 October, 2006 I received Rs 66,605 from Dr Tahawwur Rana when I was in Mumbai. On 7 November, 2006 I received $500 from him. Rana also sent me Rs 17,636 on 30 November and $1000 on 4 December 2006.
I received all the amounts through the Nariman branch of IndusInd Bank.
Tahawwur Rana visited Mumbai before the terror attack and I advised him to return back to the US, so that he would not be in any danger.
Before my visit to India, I received $25,000 from Major Iqbal (of the Pakistan ISI) and 40,000 Pakistan rupees from Sajid Mir.
I received Rs 2000 in April 2008 and Rs 1500 in June 2008 from Major Iqbal. He gave me counterfeit Indian currency two-three times.
I received Rs 18,000 from Abdur Rehman Pasha.
On 1 November, 2006 I signed the agreement of my office in Tardeo area of Mumbai, with landlord Mr. Bora.
The contents I had mentioned in the agreement of my office in Mumbai's Tardeo area, were true. On 16 July, 2008 I applied for extension of license (Mumbai office) to stay in premises and extension was granted.
An application was submitted to the Reserve Bank of India (RBI) to open a business account in India with signatures of Raymond Sanders.
The RBI refused to give permission to open a business account.
I wanted to close down office in Jan 2009 post terror attack, Major Iqbal also wanted to close it. But Tahawwur Rana said he would like to continue and also took some steps.
I used 2-3 mobile numbers between the period of 2006 to 2009 during my visit to India. I provided a photocopy of my passport to service provider to obtain & activate those mobile numbers
I was sending mails to Tahawwur Rana, Major Iqbal and Sajid Mir in Pakistan and was also receiving mails from them. While exchanging the emails with Tahawwur Rana, Major Iqbal and Sajid Mir I used to use code language.
I visited Reliance webworld on 12 September, 18 October and 30 October 2007 to access internet with login id- immigration.usa. My signatures are in the entry book of Reliance webworld in Mumbai.
Also Read: Pak ISI provides support to LeT, JeM & Hizbul Mujahideen, claims David Headley
This is a developing story and will be updated as information pours in. Headley was scheduled to depose before the Mumbai court on 10 February via video conferencing. However, a technical snag delayed the process by a day.
Also Read: Headley takeaway: Don't count on Pak to give up on terror