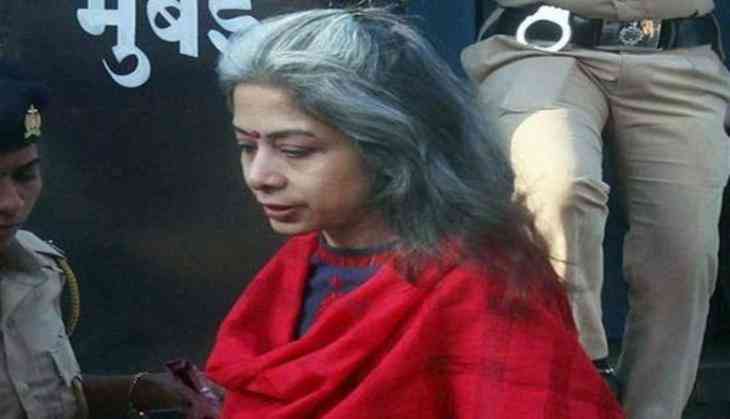 Indrani Mukerjea, jailed for allegedly murdering her daughter Sheena Bora, will be produced before a Special Patiala House court here on Saturday in connection with INX Media case.
Indrani Mukerjea is currently lodged in Byculla Jail, Mumbai.
On Friday, the Enforcement Directorate (ED) approached a Special Patiala House Court and sought production warrant of Indrani for questioning in the INX media case against her, her husband Peter Mukerjea and Karti Chidambaram, son of former finance minister P. Chidambaram.
The ED submitted before the court that there is some discrepancy in the Income Tax returns and Indrani needs to be questioned in this regard.
During the hearing on production warrant of Indrani, the court asked the ED that why Indrani can't be interrogated in Mumbai Jail where she is in judicial custody for alleged charges of murder of her daughter Seena Bora.
Responding to the query of court, the ED counsel informed the court that Indrani is not cooperating in investigation inside the jail so they want her custodial interrogation.
Further, the ED also informed the court that Indrani's custodial interrogation is also necessary as INX Media's over 46 percent shares were sold to three foreign investors and over Rs 3700 crore came to India via Foreign Direct Investment (FDI) route illegally and that has to be interrogated.
Indrani is a former HR consultant and media executive. In 2007, she co-founded INX Media with her husband Peter Mukerjea, where she took on the role of CEO. In 2009, she resigned from the company and later sold her stake in it. In August 2015, she was arrested by Mumbai Police and charged as the main accused in the alleged murder of her daughter, Sheena Bora.
The Central Bureau of Investigation (CBI) on August 23 questioned Karti Chidambaram for over eight hours in New Delhi for the alleged irregularities in Foreign Investment Promotion Board (FIPB) clearance to INX Media in 2007.
The CBI questioned Karti Chidambaram over the clearance awarded to a foreign investment proposal made when his father was finance minister in 2007.
The CBI is also investigating a money trail and the bribe allegedly given to Karti.
-ANI