Somi Das
| Updated on: 20 August 2015, 20:58 IST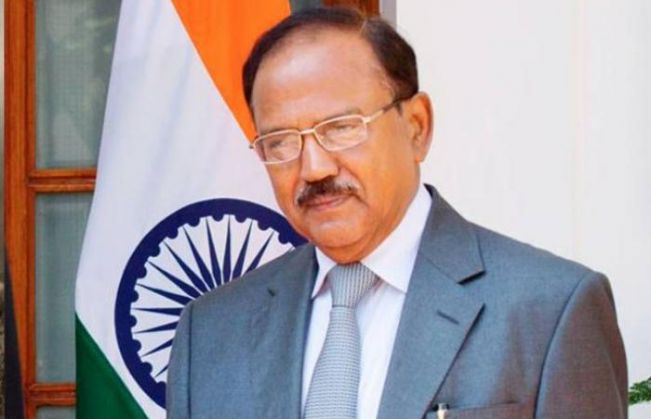 It all began in a country far away from the Indian sub-continent in July this year. Ufa in Russia became the lasting symbol of India-Pakistan friendship. Considered a major breakthrough in Prime Minister Narendra Modi's first year in office, the talks with his Pakistani counterpart Nawaz Sharif in Ufa ended in a mutually beneficial joint statement. Or did it?
Some of the major promises put on paper was cooperation on terror, 26/11 trail and NSA level talks. However, right after the much hyped success of the talk the trajectory of Indo-Pak relations has gone from bad to worse. While neither side is calling off the NSA level talks, both sides are firing salvos at each other in a bid to acquire an upper hand.
So as the talks are scheduled for 23 August, here's how both countries have indulged in a game of chess to outmaneuver the other.
1. Pak invites separatists, India arrests them and then releases them
In September 2014, India called off the foreign secretary level talks with Pakistan as Islamabad invited the separatists for talks. But repeat offender Pakistan made sure that it irked India on the same issue again. On 19 August, the Pakistani High Commission invited Kashmiri separatists for a meeting ahead of talks between India's National Security Advisor with his Pakistani counterpart. The separatists accepted the invite too.
India retaliated by clamping down on separatists. Hurriyat Conference has said that its leaders Mirwaiz Umar Farooq, Syed Ali Shah Geelani and Abbas Ansari among the leaders who have been placed under house arrest. Yasin Malik, Chairman, JKLF too has been arrested. And within three hours all except Geelani were released.
2. Ceasefire violations
There have been multiple ceasefire violations in July and August. The two country's didn't exchange sweets on independence day. What however is the worst aspect of the several rounds of cross-firing at the border is that it has claimed many civilian lives. While Pakistan claims, its civilians are being targeted by Indian firing, on the Indian side many Kashmiris have fallen to the mortar shelling from Pakistani side. The scheduled NSA level talks didn't ensure border peace. The number of ceasefire violations kept on increasing with the day of talks approaching. But the talks were still not called off by either side.
3. Modi's anti-Pak call from foreign soil
Prime Minister Narendra Modi made an emphatic call from UAE on fighting terror. Cooperation on terrorism was a major highlight of India-UAE joint statement. "Today there has been a message that has gone out from here to the world and I think it is very important. Those who are involved in terrorism should be punished. Samajhne wale samajh jaayenge, akalmand ko ishaara kaafi hai (those who need to understand this will understand)," said Modi taking a veiled dig at Pakistan.
4. India preparing new dossier on Dawood Ibrahim
India has been doing some aggressive homework ahead of the NSA talks. One of the major talking point is the new dossier on Dawood Ibrahim. Reportedly, the Indian intelligenec agencies have listed four new safe houses, where the underworld don has been staying since 2012. According to India Today, the fresh dossier says one of the four 'safe house' is located at Muree, which is 20 kms away from Pakistan's capital Islamabad.
5. Udhampur attack, the Naved fiasco
This perhaps was one of the biggest blow to Indo-Pak relations in the recent times. On 7 August a group of militants attacked a BSF convoy killing two jawans and injuring others. The attack came close on the heels of another attack in Gurdaspur, Punjah.
Eventually one them was caught alive. Mahammed Naved Yakub alias Usman Khan was caught by the Jammu and Kashmir Police with the help of locals. He was identified as a Pakistani and LeT terrorist. NIA took over the case. As expected, Pakistan refused to identify him as one of their own. Pakistani media reports suggested that he is an Indian. Despite this both countries decided to go ahead with the NSA level talks.
6. Pak refusing to give 26/11 voice samples
Despite Prime Ministers Narendra Modi and Nawaz Sharif agreeing to cooperate on terror, one day after the agreement in Ufa, 26/11 mastermind Zakiur Rehman Lakhvi's lawyer made it clear that there is no way India will ever get his voice samples. He said that there is no law in Paksitan that allows such an arrangement. India didn't react to the statement saying it has faith in the Indo-Pak joint statement and will wait for the NSA level talks.