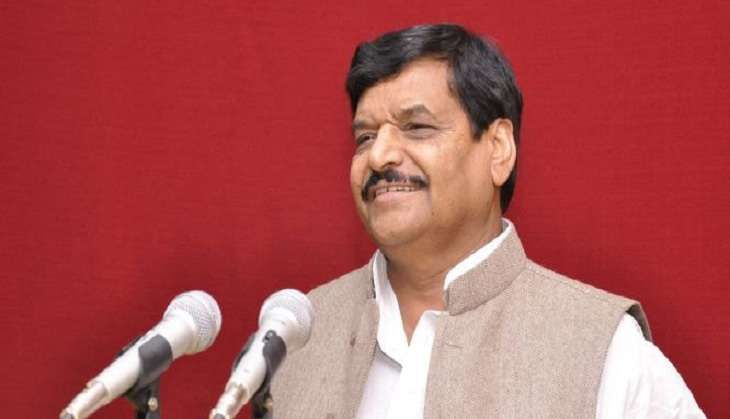 Ministers who were sacked from the Uttar Pradesh Cabinet on Sunday met Samajwadi Party chief Mulayam Singh Yadav at his residence in Lucknow on 25 October.
Shivpal Yadav, Shadab Fatima, Narad Rai and OP Singh met Mulayam, even as there was speculation that they will be taken back in the government by Chief Minister Akhilesh Yadav. However, this is not confirmed yet.
At the end of the meeting, Shivpal said, "Sab kuch thik hai, aur mujhe toh Netaji ka adesh manana hai. (Everything is fine within the party and I have to obey Mulayam Singh."
Also Read:Mulayam Singh is jealous of Akhilesh Yadav, his statement is nonsense: Ram Gopal Yadav
Shivpal was answering questions from media persons at the SP headquarters here which had witnessed high drama and ugly scenes with Shivpal calling his nephew Akhilesh a liar and even snatching the mike from him yesterday.
Shivpal today drove to the residence of Mulayam to see him. The SP supremo is suffering from severe toothache and is taking rest at his residence.
The Chief Minister also separately visited the residence of the SP supremo.
Outside the state SP headquarters, tension once again ran high with followers of Shivpal and Akhilesh raising slogans in favour of their respective leaders.
Police had to be deployed in large number outside the SP central office in view of the clashes between supporters of rival sides.
Cordons were set up this morning on the roads leading to Vikramaditya Marg where the SP office is situated.
Shivpal reached the party office this morning and discussed party matters with minister Gayatri Prajapati and sacked minister Om Prakash Singh.
Meanwhile, expelled leader Ram Gopal Yadav lashed out at Mulayam Yadav and Amar Singh.
"The comments praising Amar Singh are nonsensical. Mulayam singh is jealous of Akhilesh Yadav as Akhilesh is more popular," he said while addressing the media on Tuesday.
Ram Gopal was expelled from the party for six years, following allegations that he was colluding with the Bharatiya Janata Party.
Also Read: Akhilesh Yadav a fantastic Chief Minister but not mass leader yet, says Amar Singh