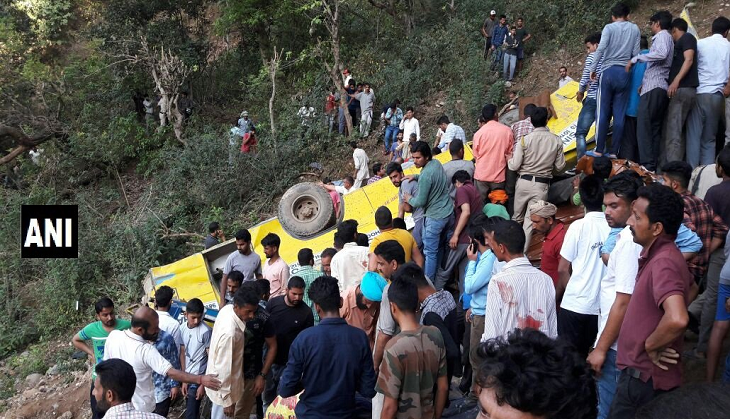 According to the ANI report, In a horrid school bus accident in Kangra district of Himachal Pradesh, the death toll of children has risen to 27 by falling in 100-feet-deep gorge. A teacher and school bus driver have also died, the teacher, identified as Rajesh and the bus driver ( an ex service-men) has identified as Madan Lal. The rescuers said, bus belonged to a private school, which overturned and fallen into the gorge by resting at the slope of the hills. A Team of National Disaster Response force or NDRF has been deployed on the spot for the rescue of the victims, the rescue operation is still going on. By the reports of IANS, Many children are still trapped in the bus. The death toll is expected to rise.
Many of the victims belong to the class 5th and below of Wazir Ram Pathania Memorial Public School. Himachal Pradesh Chief Minister said to the ANI "I have been told nine children died and several got injured. I have spoken with the chief secretary... the NDRF was immediately deployed,"
The accident occurred in Nupur area of Kangra district around 3.30pm near Gurchal village, as soon as the news received by the officials the emergency services along with ambulances, local volunteers were marched to the mishap area, news agency ANI reported. The bus was not visible from the road as it was inside the 100-feet-deep gorge. Balwant Singh, the father of a deceased child, alleged that buses that were used to ferry schoolchildren were in a poor shape.