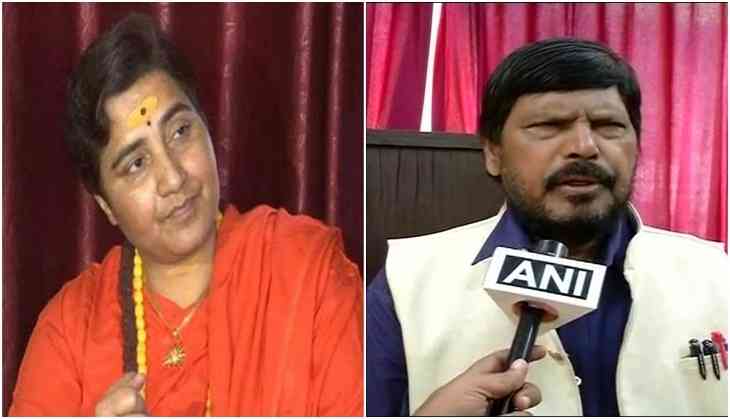 Pragya Singh Thakur, who is on bail in 2008 Malegaon bomb blast case came in the limelight yet again when BJP announced her a candidate from the Bhopal Lok Sabha seat. On Sunday, Republican Party of India (RPI) president Ramdas Athawale criticised party's decision and said Anti-Terrorism Squad (ATS) chief Hemant Karkare had "enough evidence against her."
Thakur had claimed that Karkare was killed in the 26/11 Mumbai terror attack because of the curse she gave him after he tortured her during the 2008 Malegaon blast case probing. However, Athawale said, Karkare was martyred while fighting terrorists to save people. I do not agree with Sadhvi's statement on Karkare. We condemn it. It is for the court to decide what is right and what is wrong."
ALSO READ: Aamir Khan, Urmila Matondkar, Priyanka Chopra Jonas and other Bollywood celebrities step out to vote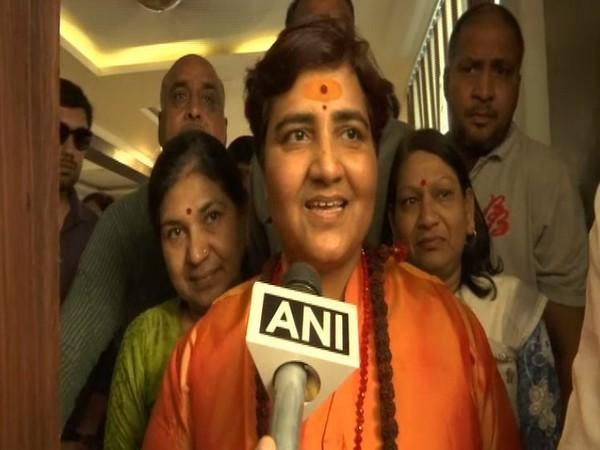 Pragya Singh Thakur
Further the NDA ally said that her name came up in the Malegaon case and Hemant Karkare (former Maharashtra ATS chief) had enough evidence against her. He said that if the decision was by their party, they would not have fielded her. The RPI has fielded Jabalpur, Satna, Ratlam, Morena and Sidhi candidates in Madhya Pradesh and would support BJP in other 24 seats but not that of Thakur.
ALSO READ: Jam in Priyanka Gandhi's roadshow in Lakhimpur; woman died after ambulance stuck for hours
BJP leader and Union Minister Uma Bharti, when asked about her said that there was nothing wrong in giving her a ticket to her since Congress president Rahul Gandhi was also on a bail in a case. She even said there is no comparison between her and Thakur.