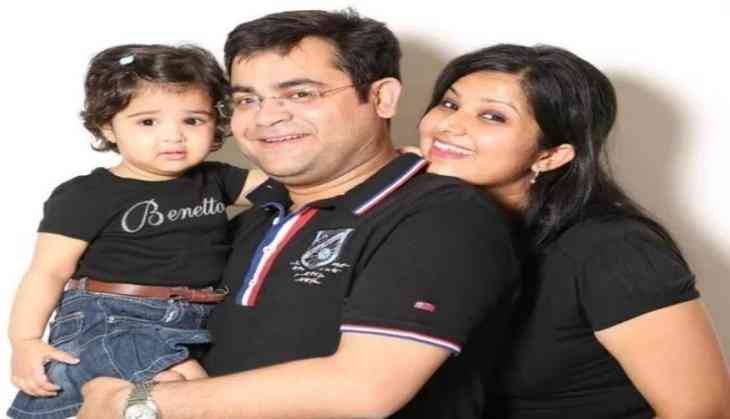 Holi party is unforgettable because everyone enjoys it thoroughly but it turned out into a tragic incident for a Ghaziabad family after a couple was found dead in the bathroom. The duo's body was lying naked and a blood pressure tablet was found near them.
The couple was found dead in mysterious circumstances at their residence in Gyan Khand area of Indirapuram. Neeraj Singhania, 38, was employed at cellular services as an executive and wife Ruchi, 35, used to work in an MNC. The couple lived in a 3BHK flat. The duo got married in 2010 and has a 5-years-old daughter.
The incident took place on Friday night, after a holiday get-together party, when they returned after the celebrations by the evening. The didn't come out till 9:30 pm so someone went to check them and they did not respond to the multiple knocks on the door. Then Neeraj's brother tried to check them through a slit in the window and he saw Ruchi's leg protruding out of the bathroom. The family members broke the door as they were sure of some mishap.
Rakesh Kumar Mishra, the circle officer of Indirapuram, told,"They found the couple lying on the floor of the bathroom without any clothes. An ambulance was called and they were rushed to a private hospital, where they were declared dead on arrival. Their bodies, however, did not have any injury marks."
He further added,"Ruchi's parents, too, had come from Vaishali to celebrate Holi in the Indirapuram flat. The birthday of Neeraj's father Prem Prakash Singhania and the marriage anniversary of his parents-in-law fall on March 2. The family had gathered to celebrate the occasion."
The private hospital where Neeraj and Ruchi were taken informed the police around 10 pm. The SHO of Indirapuram Sachin Malik said,"Their viscera have been preserved for now and will be sent for forensic tests in Agra."
The police also said that the family started celebrating from early morning as a roof-top party was organized in which relatives and neighbors were invited. The police have begun investigations in the case.
Also read: Gorakhpur-Phulpur Loksabha By-poll: SP-BSP scripts ready; Akhilesh and Mayawati to join hands to defeat BJP