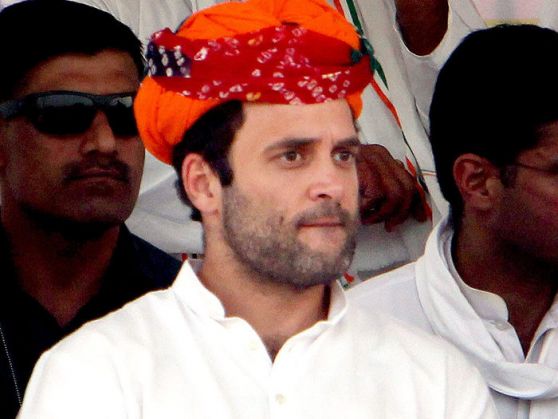 The nation is mourning the loss of its most beloved former first citizen, Dr APJ Abdul Kalam. Politicians and leaders from different parties expressed their respect.
This included
Congress
Vice President Rahul Gandhi, who tweeted: "Deeply saddened at the passing away of Dr APJ Abdul Kalam. A man of many parts-he won over the hearts & minds of a nation with his warmth & wisdom."
Gandhi praised Kalam for being a 'people's president' and said he had the ability to connect with the youth. He added that Kalam had dedicated his whole life to his work.
"His contribution to our polity will remain unparalleled. Dr Kalam inspired millions in the country and abroad and he even breathed his last while infusing a new zeal to young Indians in the course of his last address to IIM students," said Sonia Gandhi, President of Indian National Congress.
The outpourings of praise and condolences from the Congress party are probably sincere, but no one has forgotten how, in 2007, when 12thpresidential elections took place, the Congress declared Pratibha Patil as their candidate, rather than Kalam. This was a shock because the Congress had not even mentioned Patil in its list of probable candidates before that.
Indeed, it had been widely assumed that, given his popularity, the ruling Congress would declare Kalam as their candidate so that he could serve the country for another five years. Kalam himself said he would have liked to continue as the president of India for another term, but chose not to do so because he did not have the support of the Congress and the left parties. Kalam said he did not want to involve Rashtrapati Bhavan in political activities.
Likewise, in the 2012 presidential elections, though the National Democratic Alliance and leaders like Mamata Banerjee extended their support to Kalam, Congress backed its Finance Minister Pranab Mukherjee for the post of president of India.
"Many many citizens have expressed the wish [to see me as president of India again]," Kalam said during the 2012 presidential elections. "It only reflects their love and affection for me and the aspiration of the people. I'm really overwhelmed by the support. I want to thank them for the trust they have in me. I've considered the totality of the matter and the present political situation and decided not to contest the presidential election 2012."