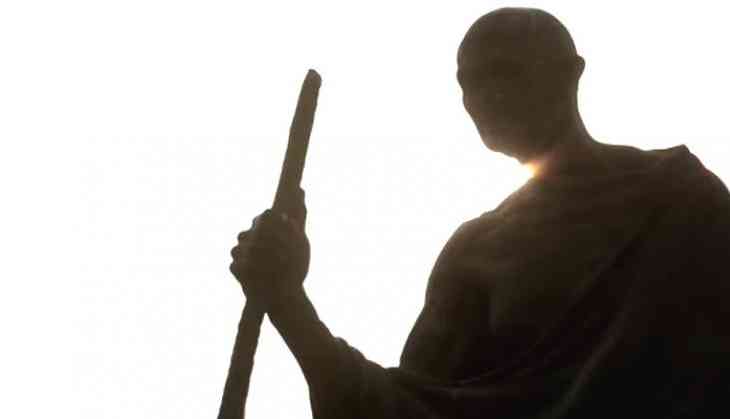 Several members of the Youth Congress and an NGO today held a prayer meeting at the Rajghat here in protest against the recent relocation of a Mahatma Gandhi memorial by the authorities in Madhya Pradesh's Barwani district.
The revered landmark housed urns containing ashes of Gandhi, his wife Kasturba and secretary Mahadev Desai. It was temporarily relocated to a nearby place to prevent its submergence due to the raising of height and the closing of the gates of the Sardar Sarovar Patel dam in Gujarat.

Separately, some members of NGO National Alliance of People's Movements (NAPM) also held a protest at the same venue. Activist Medha Patkar, who is spearheading the Narmada Bachaho Aandolan, is part of thr NAPM.
Meanwhile, protests in Barwani continued today as part of the Narmada Bachaho Aandolan.
Senior Congress Leader and ex-MP Meenakshi Natarajan also joined the 'Prarthna Sabha' and said this is the "most disrespectful" incident that has occurred and MP Chief Minister Shivraj Singh Chouhan should "regret and apologise for this hurtful action", the IYC said in a statement.
The Rajghat is the national memorial to the Father of the Nation, who was cremated on the banks of Yamuna. His ashes were sent to several parts of the country.
"It is one of the saddest incidents that has occurred in the country today. Where on one hand there is talk of Swachh Bharat in the name of Gandhi ji and on the other hand his ashes are placed in a municipal truck," the IYC alleged.
This prayer meeting was led by IYC Secretary Sitaram Lamba.
Meanwhile, ANHAD (Act Now for Harmony and Democracy), a socio-cultural organisation, in a statement today condemned the "dismantling" of the Gandhi memorial in Barwani.
-PTI