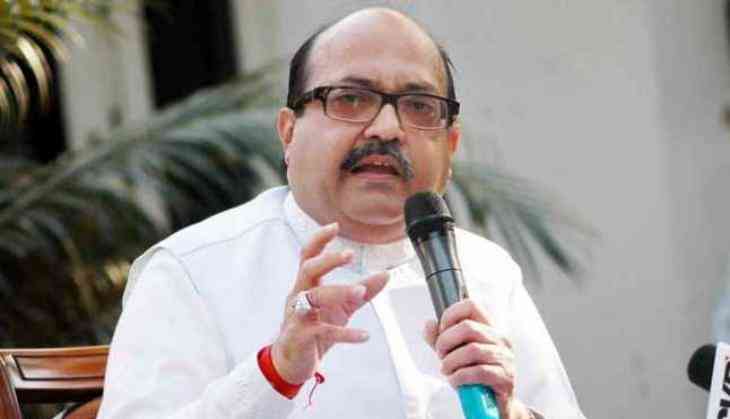 Ahead of general elections 2019, Samajwadi Party's former veteran leader is openly praising the Prime Minister Narendra Modi and Uttar Pradesh Chief Minister Yogi Adityanath.
On Sunday, he released a video clip and questioned SP president Akhilesh Yadav over building Vishnu temple. Taking a dig at Akhilesh, he called Samajwadi Party 'namazwadi party'. He also called SP leader Azam Khan 'rakchhash' (demon).
His statement caused stir in political arena of UP. It is said that he may contest elections for the BJP. Yet, neither Akhilesh nor Khan replied to his statement.
In the video, Singh leveled serious allegation against Khan. Addressing Akhilesh, Singh said that political son of his father Azam Khan said that Singh should be slaughtered. Acid should be thrown at his daughter. In reply to Khan's statement, he asked that whether they have daughters or daughter-in-laws. He said that he helped them. But he was jailed despite he did so. No one helped him neither consoled him.
Calling Khan a demon, he appealed Hindus to stand against him whether he is called communal. He said that secularism does not mean sacrificing self-dignity. He said that he respects nationalists like Ashfaqullah Khan and Abul Kalam.
It is necessary to note here that earlier Singh expressed his desire to do electoral campaign for Modi and Yogi in Lok Sabha. He also praised Modi in Lucknow during industrial summit.
Also read: MK Stalin files nomination for post of DMK president