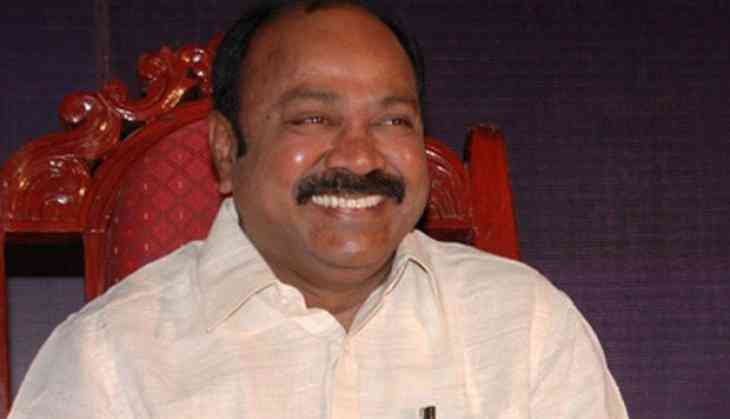 Former Tamil Nadu Minister and six-time MLA, Parithi Ilamvazhuthi, who took on the AIADMK as a lone DMK legislator in the State Assembly during 1991-96 died here Saturday, party sources said.
He was 58.
Ilamvazhuthi, known for his oratory skills took on the AIADMK government single-handedly as the other DMK member, party patriarch, M Karunanidhi had resigned from his membership after winning from Harbour constituency in 1991.
During 1991-96, the AIADMK had a thumping majority winning 164 out of 234 seats; while its ally Congress had bagged 60 seats in the 1991 Assembly election following the assassination of former Prime Minsiter Rajiv Gandhi in 1991.
Ilamvazhuthi was Deputy Assembly Speaker during 1996-2001 and Information Minister between 2006-11.
After spending decades in DMK, Ilamvazhuthi joined the AIADMK in 2013 following differences with M K Stalin.
Following the death of AIADMK supremo J Jayalalithaa in 2016, he sided with now Deputy Chief Minsiter O Panneerselvam and last year joined hands with TTV Dhinakaran.
When Dhinakaran floated Amma Makkal Munnetra Kazhagam in March this year, Ilamvazhuthi was named AMMK organising Secretary.
"His passing away is an irreparable loss for the party. He worked for the party even disregarding his health," AMMK deputy general secretary Dhinakaran said.
DMK President M K Stalin and AMMK leader TTV Dhinakaran were among those who condoled his death and the duo placed wreaths over Ilamvazhuthi's body at his residence here.
Stalin recalled that Ilamvazhuthi had worked alongside him in the DMK for decades and nurtured the growth of party's youth wing.
"His death is shocking and I am grieved. We will never forget the love he had for Kalaignar though he wavered due to political or other reasons," Stalin said.
In 2003, during the AIADMK regime, Ilamvazhuthi, who had held several DMK party posts was sentenced to 30-day imprisonment for breach of privilege by Assembly Speaker and he was later released on the directions of the Madras High Court.
-PTI