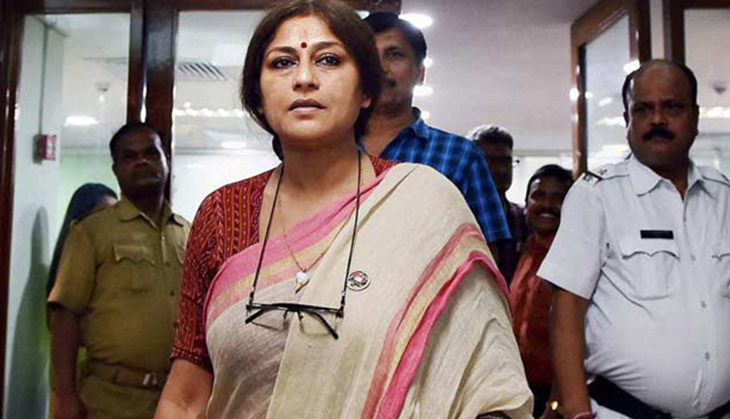 Misogyny reared its head once again in Indian politics as Abdur Rezzak Mollah, a leader of the Trinamool Congress, resorted to calling the Bharatiya Janata Party's (BJP) Roopa Ganguly "real life Draupadi".
On 21 April, Abdur Rezzak Mollah came out with an apology for the derogatory remarks he had made. "I am really sorry for making personal remarks against Roopa Ganguly. I apologise," he was quoted as saying. 
Mamata Banerjee has reportedly responded to the show cause notice that was issued by the Election Commission, which is now being examined.
Actress-turned-politician Roopa Ganguly has been a celebrated figure in Bengali cinema before she shot to fame in her role as Draupadi in the iconic television series Mahabharat, based on the Hindu mythological epic, that was aired in the 1990s.
Abdur Rezzak Mollah made this comment as he was addressing a public rally on Wednesday, 20 April, in Kolkata. Not only did he draw parallels between Draupadi's curious marital situation with Ganguly's real life, he also claimed to know the "exact length of the cigarettes she smokes".
A BJP delegate took up the matter with the Election Commission, after which Mollah was issued a show-cause notice.
According to an NDTV report, Roopa Ganguly reacted to these comments saying, "This is just one example of what the Chief Minister and her party are doing to the women in Bengal."