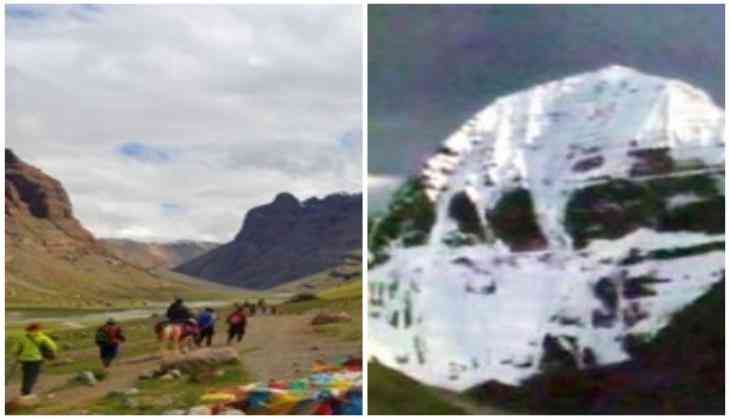 External Affairs Minister Sushma Swaraj on 11 June flagged off the first batch of Kailash Mansarovar yatris - 2017.
Reportedly, this year the Ministry of External Affairs received over 4,000 applications for the annual Kailash Mansarovar Yatra (KMY).
Swaraj appealed to all the yatris (visitors) to maintain the cleanliness of the enviroment, while trekking or travelling.
The data was shared by Swaraj in April this year as she started the process for the selection of pilgrims for the KMY 2017 through a computerised draw of lots.
The entire selection process was computerised and based on a random number-generation system. It ensures fairness and transparency in the entire process.
The four-month travel period of the KMY starts in June.
According to reports, 3,303 applications were from males, 1,139 from female and 826 from senior citizens respectively.
Thousands of Indian pilgrims take part in the Kailash Mansarovar Yatra every year via Nepal in the Tibetan Autonomous Region of China ahead of monsoon season.
The tour is organised by the MEA each year between June and September in cooperation with the government of People's Republic of China.
-ANI