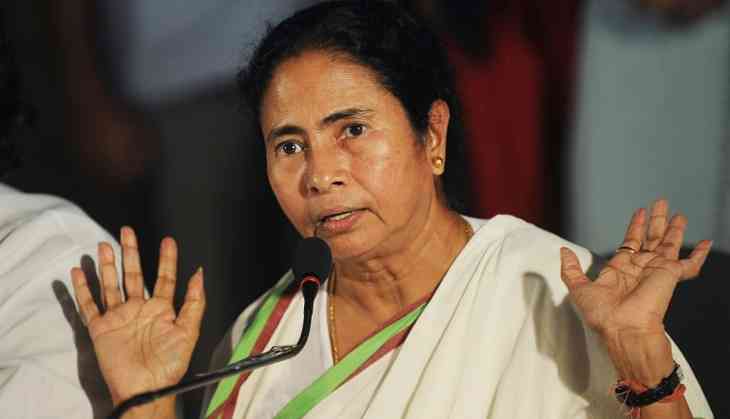 Don't need your support: BJP to Mamata on Presidential Polls
With West Bengal Chief Minister Mamata Banerjee set to back Opposition presidential nominee Meira Kumar as a mark of protest against the Centre's "atrocities", the Bharatiya Janata Party (BJP) on Tuesday said the it does not expect support from parties who pursue communal politics.
Speaking to ANI, BJP leader GVL Narsimha Rao said the Trinamool Congress (TMC), the Congress and the Rashtriya Janata Dal (RJD) represent regressive politics today and have been perusing communal politics, vote-bank politics and they do not represent the kind of politics that the BJP is perusing that is "sabka saath, sabka vikas".
"So at another level, the opposition is more like a corrupt alliance of different desperate parties. TMC, RJD, Congress, they are all facing serious charges of corruption. So, obviously we do not expect her (Mamata) to vote for the NDA candidate because we represent positive politics, we represent secular and non-discriminatory administrative regime, positive agenda and honest government," he added.
Another BJP leader Rahul Sinha blamed Mamata of practising "politics of appeasement" and said she has no right to talk about the Centre when her own state is burning of communal violence.
"She herself is not able to control the law and order situation in the state and she is blaming the Centre. All the anti-social elements are in the TMC. Because of Mamata the hills are burning, it was because of her that in 7 months there were 14 cases of riots," he added.
Demanding Mamata's immediate resignation, Sinha further said that the TMC chief was making such "absurd" statement out of "frustration".
Training guns at the Centre for the growing unlawfulness and injustice in the country, Mamata yesterday said "We support Meira Kumar and will stand by her always. Our vote is against unlawfulness and injustice which is growing in the country. For the sake of the country we urge everyone to not support Bharatiya Janata Party (BJP) and stand by a common man."
Further slamming the government, Banerjee stated that the TMC will not bow down their heads and will rather fight and be happy to go to jail.
"Demonetisation and GST are the two biggest scams of the country, which is making it, lag behind. After all this, we will not bow down our heads rather fight and be happy to go to jail. If BJP thinks that Bengal is an easy place then they are wrong. We already have 18 political parties that have come together and this is a good time for the coalition," Banerjee said.
Targeting the Centre for having bad relations with West Bengal, Banerjee termed it like a 'sandwich'.
"The Centre has always had bad relations with neighbouring countries like China, Bhutan, Bangladesh and Nepal and now it's with West Bengal which has become like a sandwich," Banerjee added.
The counting of the votes will take place on July 20.
There are two candidates in the fray for the coveted post - National Democratic Alliance (NDA) candidate Ram Nath Kovind and Opposition's candidate Meira Kumar.
President Pranab Mukherjee's term is expiring on July 25.
-ANI