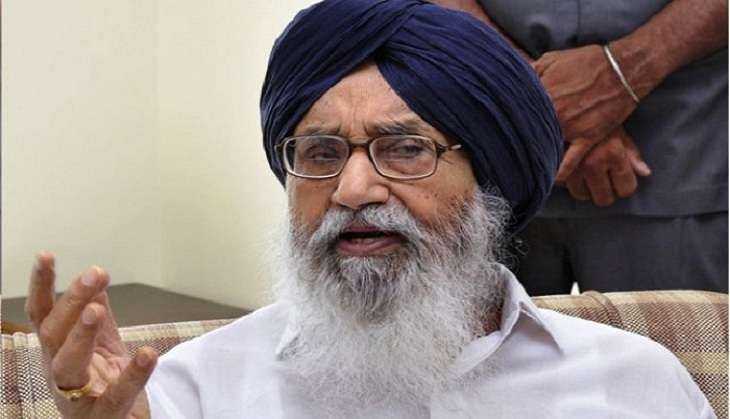 Following a shoe throwing attack on him during a Sangat Darshan here on Wednesday, Punjab Chief Minister Parkash Singh Badal said the attacker was not from his village or state adding that don't know who is behind the conspiracy.
The shoe hit him and shattered the glass which was in his hand.
"The person was not from here. I don't want to say anything nor I am going to take any action against him. Don't know what the matter with him. Don't know whose conspiracy is this," said Badal after the incident.
Police have arrested a person named Gurbachan Singh Bachu, a supporter of the Sarbat Khalsa.
A similar incident took place in 2014 when Badal was at a function in Isru, Khanna district.
Badal is expected to contest from the Lambi constituency while his son, Sukhbir Singh Badal might stand from the Jalalabad.
Assembly elections in the state will be held from February 4, where the people of Punjab will contest the election for 117 legislative seats.
--ANI