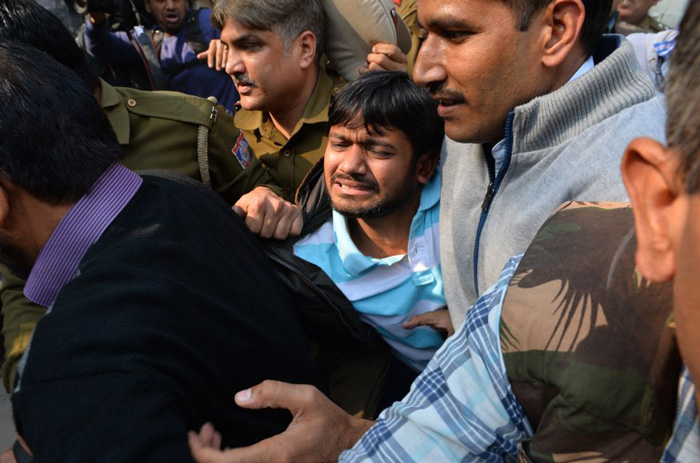 The latest report on Kanhaiya Kumar presented to Delhi Police Commissioner BS Bassi after investigations has cited four pieces of evidence against the JNU Students' Union president who has been charged with sedition, the most important of which is the video footage of the campus protests that has now been revealed to be doctored, reports The Economic Times.
The report says 29 anti-national slogans were shouted at the pro-Afzal Guru event on 9 February. Afzal Guru had been hanged after being found convicted in the 2001 Parliament attacks case.
However, this list does not include the 'Pakistan Zindabad' slogan that had been registered in the 11 February FIR that was based on the video footage.
The other three pieces of evidence include eyewitness statements from people who said that Kumar was "present at Sabarmati (hostel) and Ganga Dhaba where this programme was organised and where a group of students were indulging in anti-national activities".
The report also takes the support of the findings of an internal investigation conducted by a JNU committee which said that eight students, including Kumar, "misrepresented the facts about the proposed event as a cultural evening, although the objective was to hold a political meeting" and that the student leader had shouted "unconstitutional slogans".