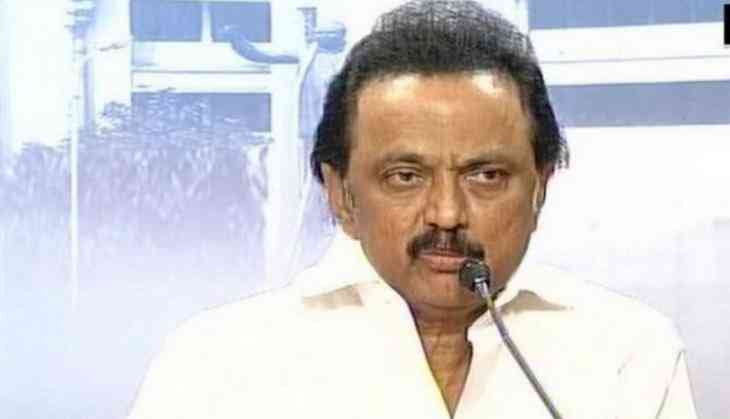 Tamil Nadu Opposition party Dravida Munnetra Kazhagam (DMK) on Tuesday to move a no-confidence notice against Speaker P Dhanapal.
This comes a day after the Election Commission had issued an interim order freezing the 'two leaves' election symbol of AIADMK, saying both the rival camps cannot use the party symbol as well as its name for the prestigious R K Nagar assembly bypoll.
Welcoming the EC's decision, the DMK claimed that V.K. Sasikala's faction had tried to illegally usurp the office of party general secretary.
The poll panel yesterday decided to freeze the AIADMK election symbol of 'two leaves', after representatives of former Tamil Nadu Chief Minister O. Panneerselvam and Sasikala factions made their claims for it.
'Neither of the two groups shall be permitted to use the symbol 'Two Leaves' of the AIADMK,' the Election Commission stated.
The tussle over party symbol began in view of the by-elections to the R.K. Nagar assembly constituency in Chennai on April 12. The constituency was held by late former chief minister J. Jayalalithaa.Today is the last date to file nominations for the April 12 bypoll.
-ANI