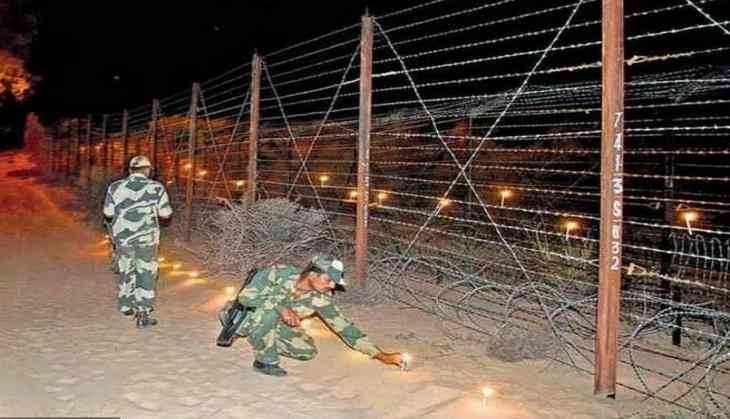 Indian soldiers are the pride of our country. Army-men selflessly protect the borders and help million of people live freely.
Indian soldiers are the real heroes as it is, indeed, difficult to stay away from family in difficult climatic conditions to guard the borders. Country safety's is the utmost priority and they fulfill their responsibility with extreme honesty.
It's not possible for them to leave their designated posts even when it's Diwali or Holi. At a time when they won't be able to visit their homes, Indian soldiers have come up with a creative step to celebrate Diwali at the India-Pakistan border.
Soldiers are all set to light up the diyas as well as burn the crackers on the International Border adjacent to Punjab along with their duties at the border.
According to the reports, Modi government has also decided to celebrate this Diwali with the army to enhance the morale of soldiers. It has been reported that PM Narendra Modi is also going to celebrate Diwali with the soldiers on the Indo-China border.
According to the reports, the ceasefire violations, which amounted to 228 in 2016, have reached 503 this year (till October 5).
Besides, all of the above challenges, the soldiers are giving the message of happiness to one and all.
-With ANI Inputs