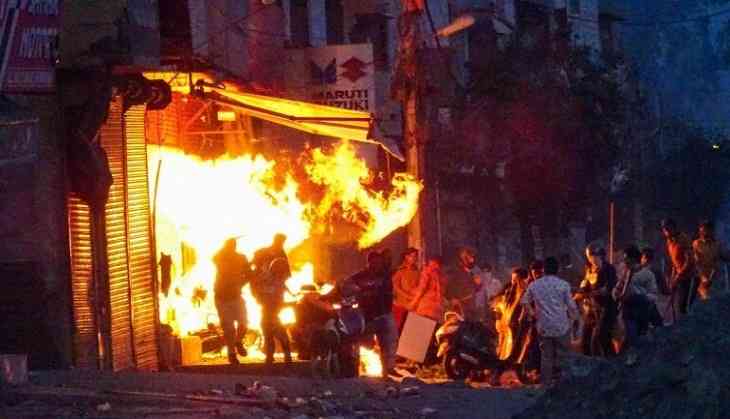 Amid clash erupted in Delhi's North East area, a dead body of an under-training Intelligence Bureau officer found in Delhi's Chand Bagh, one of the regions where violence broke out on Monday.
The officer's body was recovered in a drain in North East Delhi's Chand Bagh on Wednesday morning. The IB officer identified as Ankit Sharma, who joined the Intelligence Bureau in 2017 and was training as a driver.
The body has been sent for post-mortem. According to the reports of India TV, Ankit was attacked by a violent mob when he was returning home on the Chand Bagh bridge and beaten to death on Tuesday evening. Later, his body was thrown into a drain.
While Ankit's father Ravinder Sharma, who also worked with Intelligence Bureau, has accused the Aam Aadmi Party leader supporters of attacking his son. Reports also claimed that Ankit was allegedly shot after he was beaten to death.
Chand Bagh is one of the violence-affected areas in North East Delhi, where a clash erupted between the supporters and the protesters against the Citizenship Amendment Act (CAA).
In the violence, at least 20 people have been killed, including the Delhi Police Head Constable Ratan Lal and over 180 people have been injured in the violence, including DCP Amit Sharma.
According to autopsy report of Ratan Lal, he was killed due to bullet injury, not stone pelting.
After the riots, a curfew has been imposed in the affected areas on Tuesday night.
Also Read: Delhi violence: Security personnel conduct flag march in Babarpur area