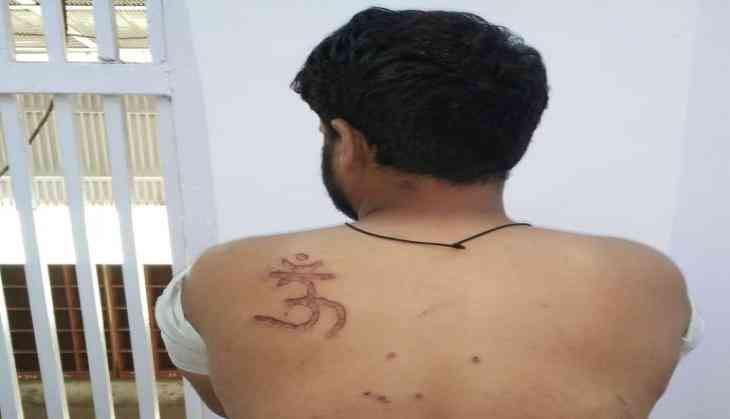 A Delhi court on Friday had ordered an inquiry after an undertrial prisoner lodged in Tihar jail reportedly alleged that he was thrashed and branded with the 'Om' symbol on his back by a prison superintendent in his office, despite knowing he is a Muslim.
The Jail officer, however, denied the charges and said the prisoner had problems with jail officers over being denied some privileges like the use of induction cooker.
Delhi: A prisoner at Tihar Jail, Nabir, complained at Karkardooma court that jail superintendent Rajesh Chauhan tattooed "Om" on his back knowing he is a Muslim. Tihar Jail DG says,"DIG conducting enquiry.Inmate shifted to another jail. Detailed report will be submitted to court" pic.twitter.com/xwrnShKiut

— ANI (@ANI) April 19, 2019
The Delhi court had ordered the director-general (DG) of Tihar jail to conduct an inquiry into the matter. The case came to light after the prisoner identified as 34-year-old Shabbir alias Nabbir's family approached the court with a complaint that his life was in danger as he had been subjected to torture by the staff.
Shabbir is a resident of Seelampur in northeast Delhi, who has been lodged in Tihar since March 2016. On April 12, Shabbir complained to the superintendent of jail number 4, Rajesh Chauhan that induction cooker in their barracks was not working properly, reported The Hindu.
Infuriated with his complaint, the jail officer summoned Shabbir to his office and allegedly thrashed and was starved him for two days. The metropolitan magistrate of Karkardooma Courts, who directed inquiry, has sought medical examination of Shabbir and asked the investigators to collect CCTV footage.
A Tihar jail spokesperson said they have shifted Nabbir to jail number 1 from jail number 4.
"Every corner of the prison has CCTV camera footage. The tattoo on his back looks perfectly carved and not one that has been forcefully done. The prisoner has come to Tihar before and has been pulled up for offences such as carrying cellphones. He was at loggerheads with some jail officers and insisted on having an induction cooker as well. We suspect that his friends may have done the tattoo for him. An independent inquiry will find out the truth."