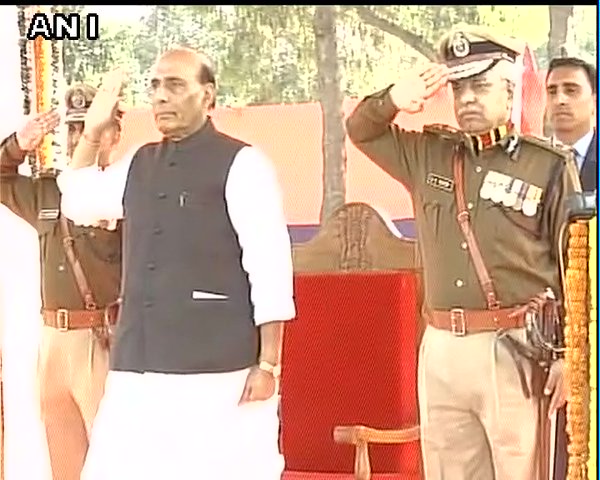 Speaking at the 69th Delhi Police Raising Day ceremony on 16 February, Home Minister Rajnath Singh applauded the Delhi Police for maintaining law and order in the national capital.
"Delhi police works its best to maintain law and order in capital," Singh said, adding, "Delhi being the capital of country, Delhi police has to play a multi-faceted role."
The Home Minister's comments come in the backdrop of a drawn out tussle between the centre and the Arvind Kejriwal-led AAP government on the issue of law and enforcement. The AAP government has been demanding that the Delhi Police be brought under their ambit.
Singh's words of praise also come a day after Delhi witnessed a law and order situation after some JNU students and media personnel were roughed by lawyers and BJP MLA OP Sharma at the Patiala House Court where JNUSU President Kanhaiya Kumar, charged with sedition, was to be produced.
The security personnel present there has been accused of being a mute spectator. The India Today quoted the Delhi Police Commissioner BS Bassi as calling the Patiala House court violence as a 'minor incident'.
Defending Kumar's arrest and the sedition charges against him, Delhi Police Commissioner BS Bassi said the JNUSU President had raised anti-national slogans at the 9 February event at the JNU campus, held to commemorate Afzal Guru's hanging.