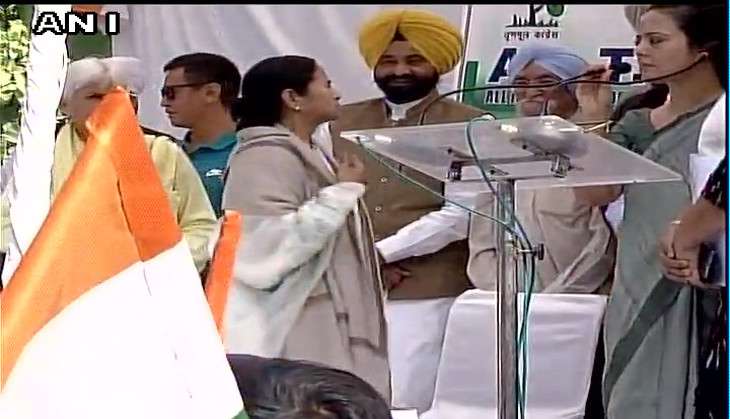 West Bengal Chief Minister Mamata Banerjee on 23 November staged a protest along with other TMC workers at Jantar Mantar in the national capital against the government's demonetisation move.
Simultaneous protests will also be held across West Bengal. The TMC has appealed to NGOs, charitable organisations, political parties, student groups, civil society representatives and others to join the protest against this "financial emergency".
JDU leader Sharad Yadav and Rajya Sabha member and Bollywood actress Jaya Bachchan also joined the protest in Delhi.
Banerjee had accused the Centre of snatching away "white money" from people instead of doing its job and bringing back "black money" stashed in Swiss banks abroad.
Mamata further asserted that this is a fight of the people and they should win.
Meanwhile, leaders of Opposition parties staged a protest against the government's decision to demonetise Rs 500 and Rs 1,000 notes on 23 November by forming a human chain, chanting slogans and holding placards. Congress vice president Rahul Gandhi, TMC leader Derek O'Brien joined the leaders to protest near the Gandhi statue in the Parliament premises.
The Opposition leaders are demanding Prime Minister Narendra Modi's presence in the Parliament so that he explains the rationale behind initiating his decision.