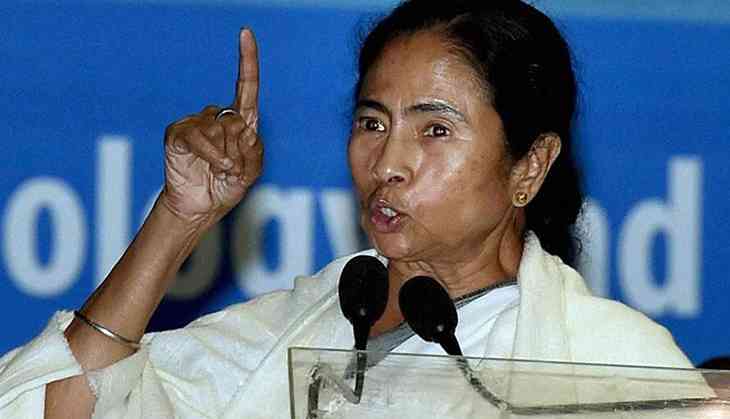 In the wake of a 12-hour bandh called by the Gorkha Janmukti Morcha (GJM) over a proposal to make Bengali language compulsory in government schools, Chief Minister Mamata Banerjee has convened an emergency meeting at the Darjeeling Rajbhawan.
Around 30 ministers and delegates, including Chief Secretary Basudeb Banerjee, are participating in the meeting.
Violent protests erupted across Darjeeling earlier in the day after Mamata said Bengali would be compulsorily taught to students up to class 10 in schools.
Police vehicles and a government bus were set afire and the police were attacked with stones and bottles by the GJM protesters.
A protest rally was taken out by the protesters only 100 metres away from the venue of the meeting. The protesters shouted slogans and burnt effigies of the chief minister.
The army was later called in by the Mamata administration when the police failed to control the situation.
The GJM has been demanding Nepali as a language instead or can accept Hindi, but is strictly against the making of Bengali mandatory in all schools across the state.
-ANI