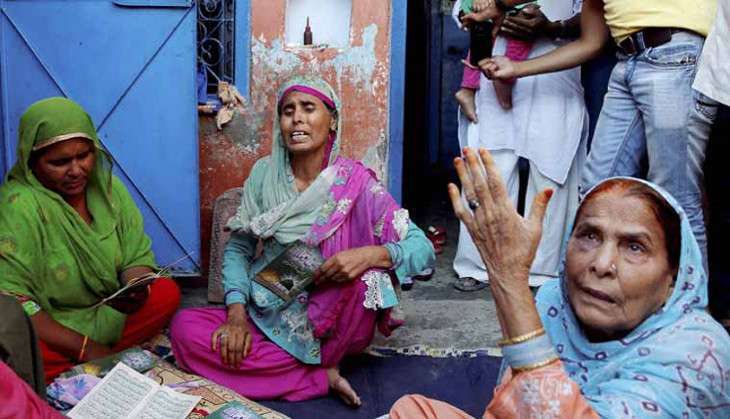 Prohibitory orders banning large gatherings was imposed on 6 June, in Bisada village of Uttar Pradesh after residents threatened to hold a maha panchayat.
The kin of those accused of killing Mohammad Akhlaq of Bishada village in Dadri reportedly met the Gautam Budh Nagar SSP to press their demand for registration of an FIR against Mohammad Akhlaq's family for alleged cow slaughter. Following which, they threatened to hold a a maha panchayat if an FIR was not registered by the evening of 5 June.
According to a DNA report, the police has been called in for additional deployment of security personnel.
Hindustan Times quoted the father of the key accused as saying, "We are waiting for the police to register an FIR against the family of Akhlaq. Now as it has been proved that he did slaughter a cow, the government must take back all the compensations they have given to Akhlaq's family. If our children are being tried as criminals, Akhlaq's family should also be treated like ones."
Akhlaq was beaten to death on 28 September 28 in Bisahra village in Dadri district by a mob infuriated by rumours that he and his family had stored and consumed beef.
According to the police, the meat was sent for testing only to establish the motive for Akhlaq's killing.
Akhlaq's family, which has always denied allegations related to beef, has rejected the Mathura lab report that concluded that the meat found in the victim's house was beef.
--With PTI inputs