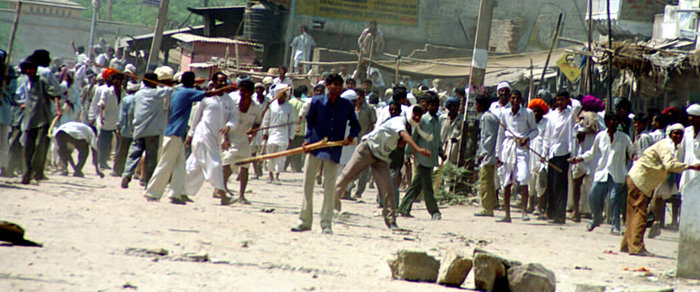 Curfew has been imposed in Jamshedpur on 22 July following a clash between two communities over an alleged incident of sexual harassment.
The Incident
The clash began two days ago after reports that a girl had been harassed by a member of a different community after which members of the girl's community had put up a road blockade near a temple. The standoff soon turned into violence and stone throwing.
More than 30 people, including policemen were injured in the clashes. Several shops and business establishments were ransacked and vehicles were burnt.
Present Situation
The administration has issued orders for a clampdown and has requested the people not to move out of their houses.
15 companies of paramilitary forces have been deployed to control the situation.
103 rioters have been booked so far and they will be sent to judicial custody after questioning.
5 Central Reserve Police Force (CRPF) units have been deployed in the Mango area, Jamshedpur, which is highly prone area to communal violence.