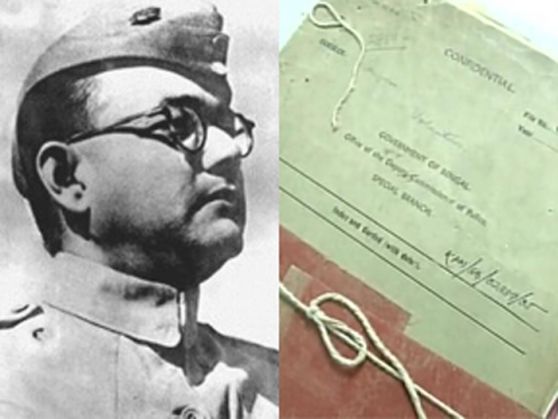 Kolkata based NGO, India's Smile, has fueled another controversy by claiming that the few contents of the declassified files on Subhas Chandra Bose, which were released by the West Bengal government, have gone missing. The NGO is now, reportedly, planning to file an affidavit in the same regard.
India's Smile is the same NGO that filed a PIL on declassification of the Netaji files held by the Centre.
When did the crucial information disappear
While speaking with the Times of India, the NGO's chief functionary, Rajeev Sarkar, said that after a meticulous examination they have concluded that several pages containing crucial information were missing from the files that were declassified under the instructions of West Bengal Chief Minister Mamata Banerjee on 18 September. Sarkar now wants a judicial commission to probe when and how the pages went missing.
The curious case of 'four files'
The recent claim of the NGO, if stands true, will strengthen their earlier assertion where the NGO told the High Court that few files on Netaji Subhas Chandra Bose had been destroyed.
Sarkar has already raised alarm over the issue of four files that have gone missing from Delhi in the past decade. These include - File nos. 12014/9/79-DIII(S&P); 12014/5/80-ISDIII (on whereabouts of Netaji) and S.14/1/88-T and S.21/51/76-T on the ashes at Renkoji Temple figured in the affidavit that Ministry of Home Affairs (IS 1 division) joint director Sangeeta Goirola had on December 19, 2001, submitted to the Mukherjee Commission inquiring into the Netaji mystery.
However, replying to RTIs made on the files, the Home Ministry stated that these four files did not exist.
Why are these files on Netaji a big secret?
Sarkar claims that files on Netaji have been destroyed earlier. He cites the instance of the File no. 12(216/56-PM), which according to him was disposed during Khosla Commission as it contained results of the 'investigation into the circumstance leading to the death of Bose.'
"What we want to know is how many files there are on Netaji Subhas Chandra Bose and why are they such a big secret," said Sarkar.